Share the post "Aborted Fetus to release new LP 'Pyramids of Damnation,' drop new song "Invasion of Bloodsucking Insects""
Russian brutal death metal tyrants Aborted Fetus have set September 11, 2020 as the official release date of their new full-length album on Comatose Music, 'Pyramids of Damnation' (pre-order).
Here's more on the impending record via a press release:
Pyramids Of Damnation is the seventh full length album from Aborted Fetus and it demonstrates an unflinching dedication to the art of death. Featuring some of the heaviest songs that the band have ever recorded, steeped in the rites and rituals of ancient Egypt and the flesh ravaging curses of vengeful gods, it captures an atmosphere and intensity that goes beyond anything the band have released before. Songs like 'Locust Of Death' and 'Fire Spreading Over The Earth' take everything to another level, with breathtaking riffs, intimidating power, howling solos and subtle shades of chilling eastern magic. Aborted Fetus have become one of the most potent death metal bands on the planet; the living, breathing, bleeding embodiment of the genre – defining and refining the meaning of death.
Today, Aborted Fetus have unleashed a brand new song upon the world in the form of "Invasion of Bloodsucking Insects." Check out the track below.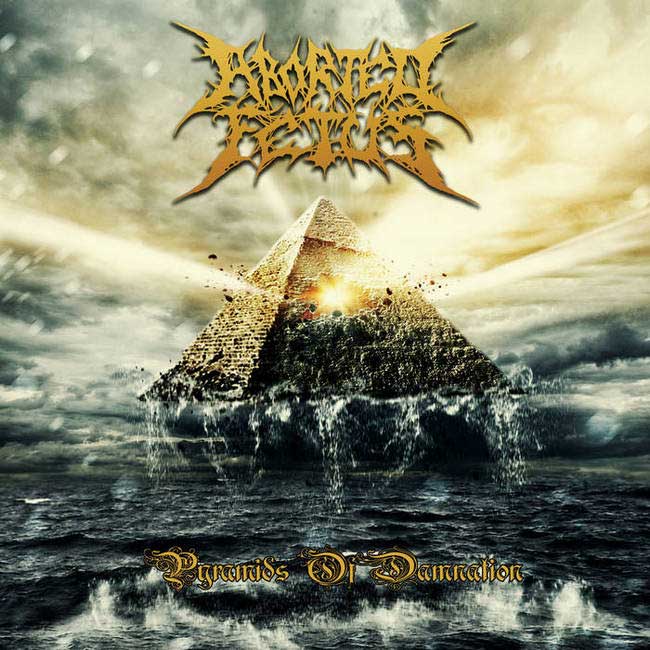 Track list (via):
1. Pharaoh's Disasters
2. Earth's Bloody Punishment
3. Execution by Toads
4. Invasion of Bloodsucking Insects
5. Queen's Prophecy
6. Cattle Pestilence
7. Goddess of Chaos
8. Tomb of Damnation
9. Abscesses on My Body
10. Fire Spreading Over Earth
11. Locust of Death
12. Fear of Darkness
13. The Ancient Ritual of Death
14. Pharaoh Firstborn's Execution
15. Outro