Experimental folk music collective Heilung have released a live music video for their track "Anoana," which was recorded at their performance at London's Apollo Theatre earlier this year. Check out the clip below.
"Every tour has a beginning and an end", comments Heilung. "We've captured both moments. After the long pause from the world's stages we kicked off our Amplified History Tour with the first ritual at the sold out Red Rocks Amphitheater, Denver CO, in October 2021. In January 2023 and 45 rituals later, we performed at the Apollo in London. These two rituals are the continuation of our original first performance from 2017, named LIFA, and will be released separately as "LIFA Iotungard" and "LIFA Llyn Dain ". The two releases will witness not only how far we've grown since 2017, but also exactly how far the ritual has evolved during the 15 months of touring."
Heilung are currently on tour in North America, see all remaining dates below (get tickets here).
Stream:


Heilung remaining tour dates:
10/27: New Orleans, LA @ Saenger Theatre
10/30: Austin, TX @ ACL Live at The Moody Theater
11/01: St. Louis, MO @ The Factory
11/03: Kansas City, MO @ The Midland Theatre
11/05: Denver, CO @ Mission Ballroom
12/11: Los Angeles, CA @ Shrine Expo Hall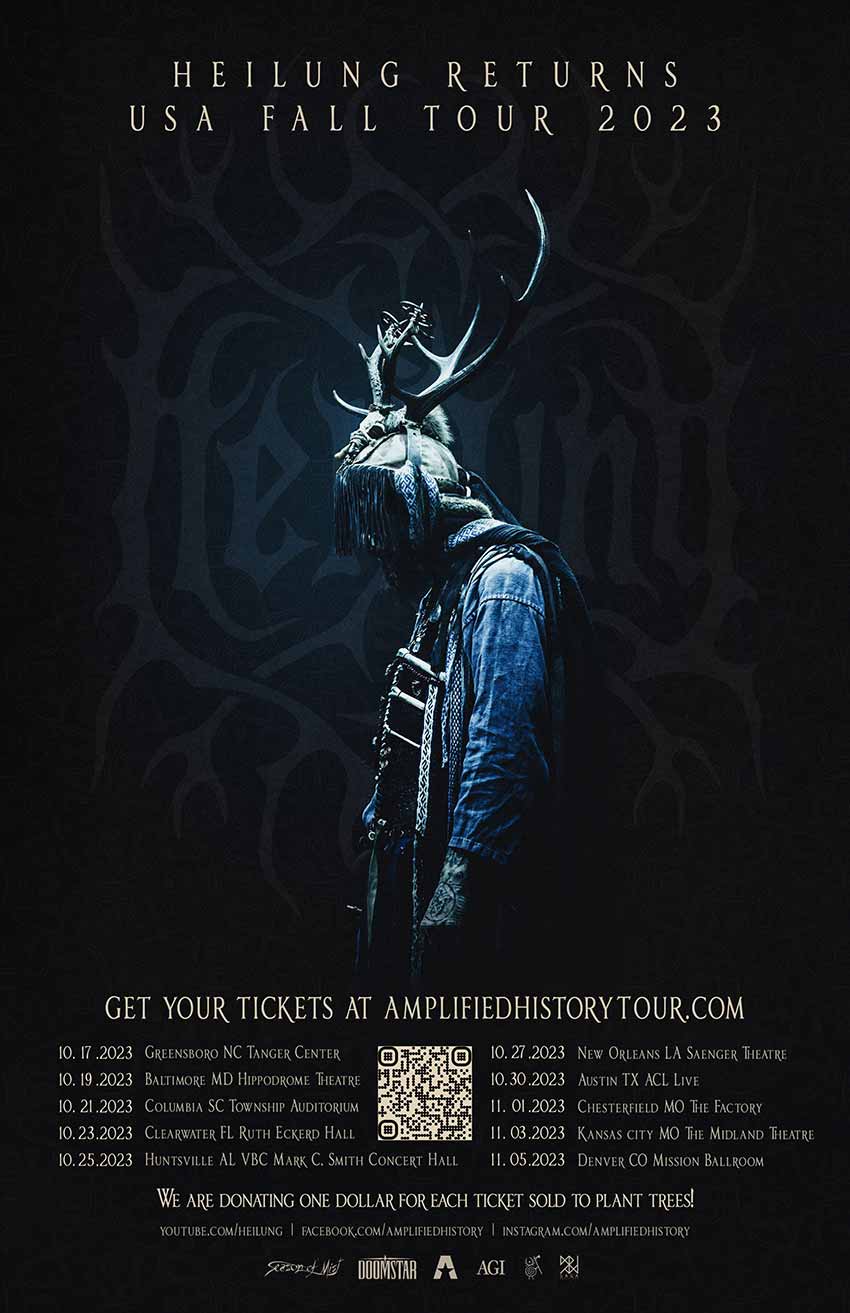 Concert photo by Johnny Perilla
Also Check Out: Dying Wish share "Path to Your Grave" music video