Austrian thrash metal/crossover band Insanity Alert and equally pummeling Spanish thrashers Crisix will join forces later this year for the 'World Needs Mosh' European tour. The run launches on September 10th in Winterthur (CH) and will end at 'Mise Metal Meeting' (DE) on November 27th.
The dates:
10.9.2021 Gaswerk, Winterhur, CH
11.9.2021 Infernum meets Porkcore, Bad Kissingen, GER
12.9.2021 Rock Cafe, Praga, CZ
13.9.2021 Arena, Wien, AT
14.9.2021 Rockhouse, Salzburg, AT
15.9.2021 Backstage, Munich, GER
16.9.2021 Cafe Central, Weinheim, GER
17.9.2021 Die Trompete, Bochum, GER
18.9.2021 Metal Experience Fest, Leiden, NL
19.9.2021 De Pul, Uden, NL
20.9.2021 Béi Chéz Heinz, Hannover, GER
21.9.2021 Bambi Galore, Hamburg, GER
22.9.2021 Bi Nuu, Berlin, GER
23.9.2021 Chemiefabrik, Dresden, GER
17.11.2021 Juha West, Stuttgart, GER
18.11.2021 Slow Club, Freiburg im Braisgau, GER
19.11.2021 Rockbox, Luxemburg, LU
21.11.2021 Bla, Bonn, GER
22.11.2021 Baroeg, Rotterdam, NL
23.11.2021 Cafe Maister, Geleen, NL
24.11.2021 Bastard Club, Osnabruck, GER
25.11.2021 Willemeen, Arnhem, NL
26.11.2021 Poppodium Iduna, Drachten, NL
27.11.2021 Mise Metal Meeting, Homberg Ohm, GER
Flyer below.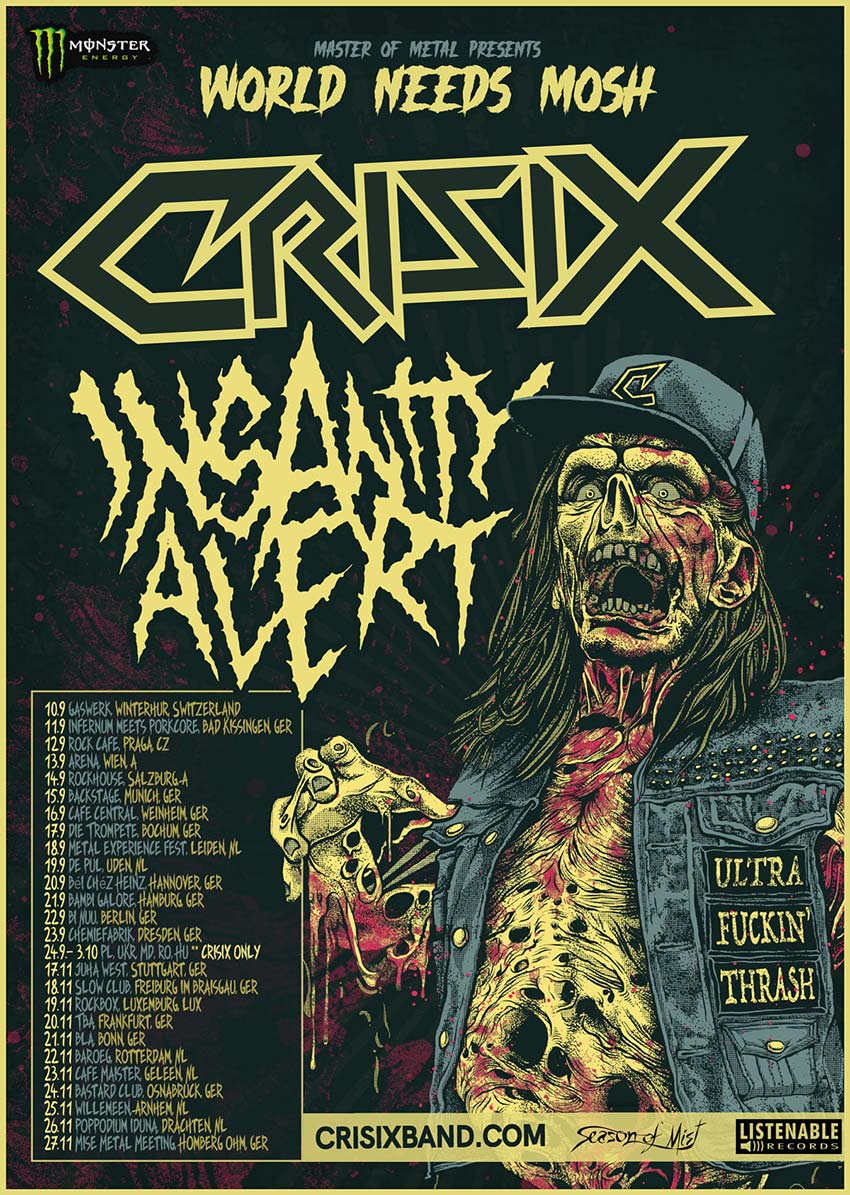 Also Check Out: Gatecreeper announce first live stream concert