Share the post "Necrofier drop new album info; release "The Black Flame Burns" video"
Texan black metal battalion Necrofier will be unleashing their debut full-length record, 'Prophecies of Eternal Darkness,' onto the masses on October 22 via Season of Mist Underground Activists! The cover artwork, tracklist, and details can be found below. In conjunction, the band is now sharing the first single, "The Black Flame Burns," along with an official music video. The video, which was created by Dwayne Cathey, can be found at THIS LOCATION [embedded below].
Necrofier frontman Bakka Larson comments, "We have been waiting patiently and are very pleased to finally release a song from our new record. Let the blame flame burn in us all!"
'Prophecies of Eternal Darkness' is available for pre-orders HERE.
Moreover, Necrofier will be hitting the road in August for a run of Texas tour dates in support of Goatwhore! The tour will kick off on August 11 in San Antonio and will conclude on the 15th in the band's hometown of Houston. Tickets are available now at THIS LOCATION.
The full run of dates can be found below!



Tracklist:
1. The Black Flame Burns [WATCH]
2. Darker than the night
3. Madness Descends
4. Return to Chaos
5. Death Comes to Us All
6. Unholy Hunger
7. Betrayal of the Queen
8. Plaque Requiem
Total Running Time: 34:32
Necrofier tour dates (w/ Goatwhore + Frozen Soul):
8/11: San Antonio, TX @ Paper Tiger [TICKETS // EVENT LINK]
8/12: Corpus Christi, TX @ House of Rock [TICKETS // EVENT LINK]
8/13: Austin, TX @ The Lost Well **SOLD OUT**
8/14: Dallas, TX @ Gas Monkey Bar & Grill* [TICKETS // EVENT LINK]
8/15: Houston, TX @ White Oak Music Hall [TICKETS // EVENT LINK]
*No Frozen Soul
Line-up:
Bakka Larson – Vocals, Guitar
Josh Bokemeyer – Guitars
Dobber Beverly – Drums
Mat Valentine – Bass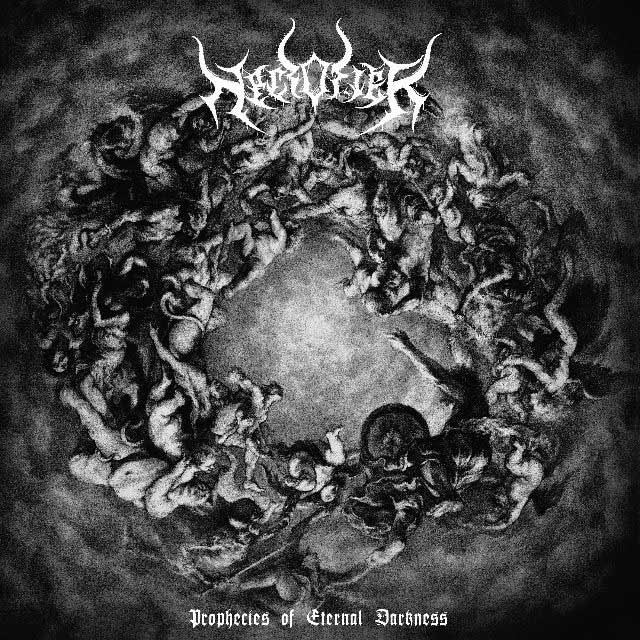 Artist photo by Dwayne Cathey
Press release courtesy of Season of Mist
Also Check Out: Lindsay Schoolcraft & Gaia Guarda release "I Didn't Break" single