Share the post "Pentagram Chile announce 'Virtual Human Sacrifice' live stream"
Chilean thrash/death metal squad Pentagram Chile have announced a new live streaming event by the name of 'Virtual Human Sacrifice' set to go down on Saturday, November 28th at 3:00pm EST/12:00pm PST/5:00pm CHL/9:00pm CET
"The Virtual Human Sacrifice performance will be filmed at an undisclosed location in Santiago with support provided by Chilean thrash metallers Cabrío," notes the announcement.
The band adds, "Times of plague… When our patience and perseverance are put through the ultimate test. We know what it means to not use your time to its fullest extent. That's why we want to do this for all of you. No one knows how long we're going to be around. Let's celebrate the darkness of life together."
Pick up tickets to the stream at this location. Check out the official flyer below.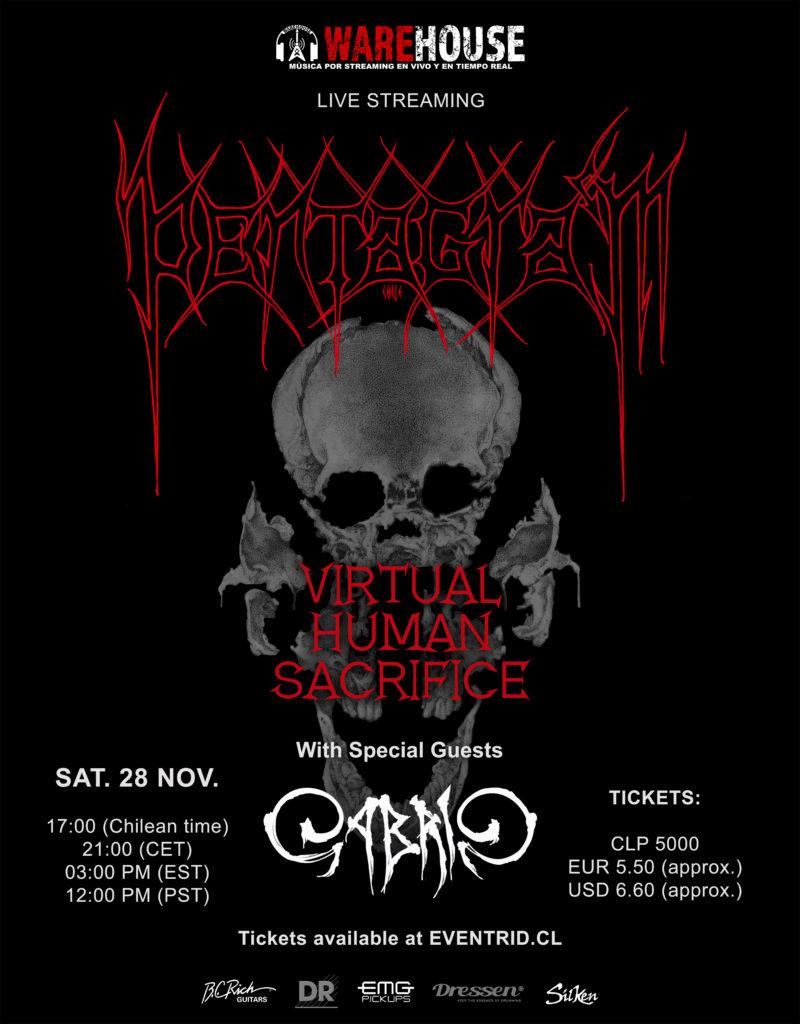 Artist photo by Sebastián Domínguez