Finland prog power quintet Ultimatium unleashed new single "The Seer" taken from new album 'Virtuality' coming out in November.
Featuring singer Emily Leone from Lost In Grey, "The Seer" is the first single off 'Virtuality' an epic theme album keeps Ultimatium moving towards more progressive atmospheres without completely forgetting the roots of the band.


SPOTIFY: https://spoti.fi/3jcraB6
Packed with five amazing lead vocalists, Peter James Goodman (Conquest, ex-Virtuocity), Jukka Nummi (ex-Myon), Emily Leone, Tomi Viiltola (ex-Dreamtale, Perpetual Rage, Viilto) and Matti Auerkallio (Katra, Manzana, SoulFallen), a unique storyline about the virtual world, and the dangers of sharing everything in social media, along with up-tempo power metal songs combined with darker elements.
Ultimatium's mastermind Matti Pulkkinen comments new song:
""The Seer" introduces the character sang by Emily Leone properly and tells listeners about her special abilities and gives hints of her sudden death in the story. Track has a lot of keyboard leads and new way of guitar riffs never heard in Ultimatium before: from very high octave instead of always playing the riffs from the low end. Also, some taurus pedal is heard in the background of the verse"
'Virtuality' is set to be released on November 27.
Album Pre Orders Available at Rockshots Official Store
PRE ORDER ➤ http://bit.ly/VirtualityCD
PRE SAVE ➤ https://backl.ink/143047608
For more info:
Rockshots.eu
Ultimatium.com
Facebook.com/UltimatiumMetal
Youtube.com/ultimatiummetal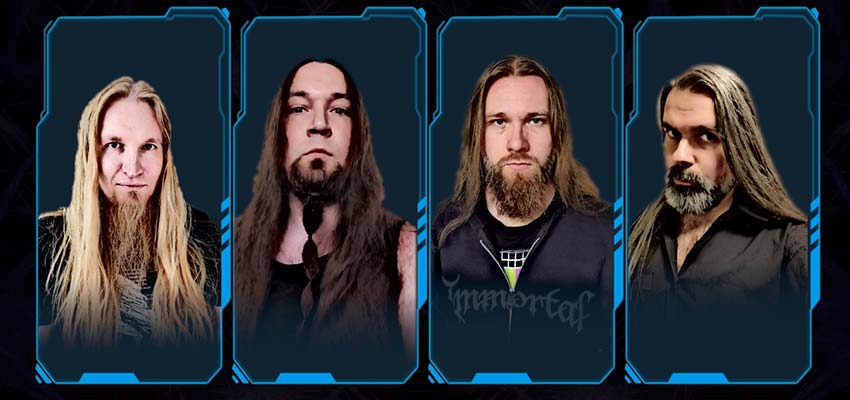 Press release courtesy of Rockshots Records