Denver black metal act Wayfarer have announced two exclusive live performances for January 2022; both shows will see the band performing their 2020 full length album dubbed "A Romance With Violence."
Wayfarer will invade New York City at Saint Vitus Bar in Brooklyn on January 22 with Falls of Rauros and Artificial Brain [TIX]. The band will then play a hometown gig in Denver, CO at The Bluebird Theater on January 28 alongside Midwife and Snakes [TIX].
Wayfarer guitarist and vocalist Shane McCarthy comments:
"After a couple years of waiting for the world to fix it's ills, we have been quite hungry to return to live shows. And are so pleased to be bringing "A Romance With Violence" to the stage, in full, for the first time ever.
We have been looking forward to bringing this material to life since its release last year, and there is no better place to do so than at one of our favorite places in the country to play, Saint Vitus Bar in Brooklyn. To do so alongside some of our oldest friends in the music world in Falls of Rauros, and New York's own Artificial Brain will make for the best possible place to return to live performance.
A week later, it is our utmost honor to play at the Bluebird Theater, one of the finest venues in our hometown here in Denver. This one is special to us, and we are pleased to be appearing aside Midwife, and George Cessna's Snakes – two incredible genre challenging artists that to us help define what a "Denver Sound" is today. This show will be one we remember, and we can't wait to finally play to our home city again."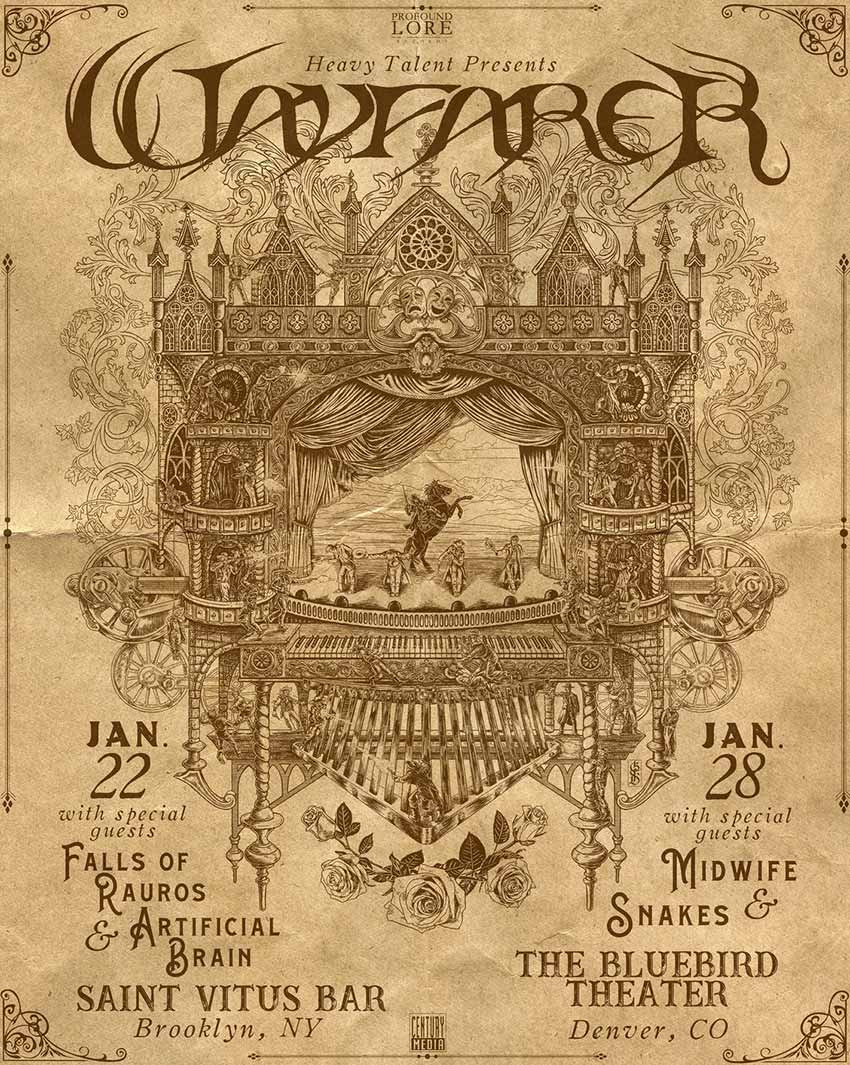 Also Check Out: Drowning Pool, Ill Niño, HED PE & Evolution Empire U.S. tour rescheduled