Finnish melodic death metal beasts Wolfheart have announced their brand new streaming event in the form of a fresh studio performance to take place on January 20, 2021 at 12PM PST/3PM EST/9PM CET. Tickets are available for just $9 USD via TicketSpice.com (the stream will be available to view for 72 hours after its initial stream time).
Today's announcement explains further, "During this event, Wolfheart will perform their debut studio album, Winterborn, in its entirety, plus favorites and rarities scarcely ever performed live, in celebration of Winterborn reaching over 10 million streams via Spotify and YouTube combined. This is an absolute must-see for any diehard Wolfheart supporter! The stream will also include bonus footage such as fan-chosen multi-instrumental tutorials and exclusive band Q&As."
Frontman Tuomas Saukkonen adds, "After hitting the brick wall of 2020, we had some unexpected free time to look into the past while diving into writing mode and getting ready to kickstart 2021 with a new release. Our dear debut album 'Winterborn' has reached 10 million Spotify+YouTube plays and we wanted to celebrate that by making a special studio live experience and play the whole album through, adding a few selected gems into the setlist."
In addition, the band plan to announce some exciting news on January 20, stay tuned.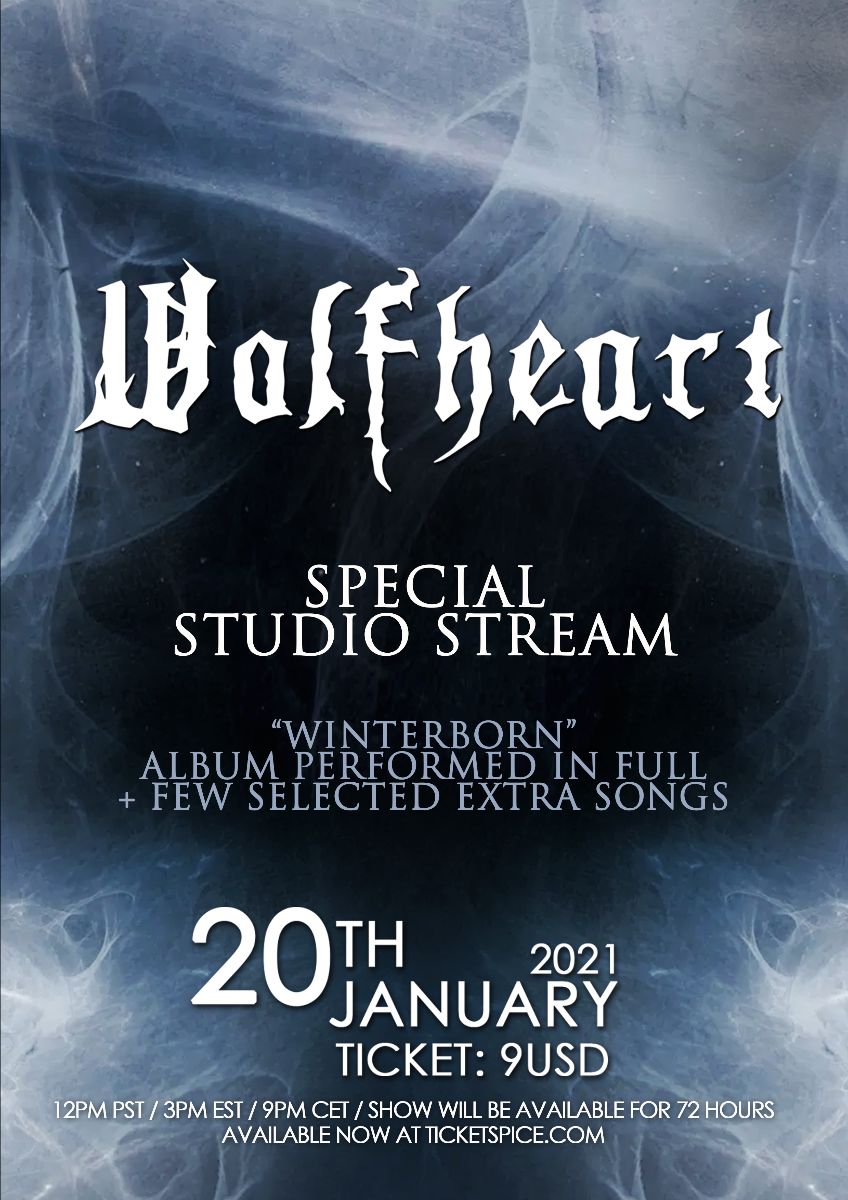 Artist photo by Valtteri Hirvonen