Dark Progressive rock outfit Crippled Black Phoenix will be releasing the full-length 'Ellengæst' on October 9 via Season of Mist! The band is now streaming the record in its entirety ahead of Friday's release. Listen at THIS LOCATION [embedded below].
Several prominent guest vocalists lend their considerable talents to Ellengæst: ANATHEMA's Vincent Cavanagh, GAAHLS WYRD's Kristian "Gaahl" Espedal, COLISEUM/FOTOCRIME/one-time Crippled Black Phoenix touring bassist Ryan Patterson, up-and-coming U.K. solo artist Suzie Stapleton and TRIBULATION's Jonathan Hultén.
'Ellengæst' can be pre-ordered in various formats HERE.


The artwork for 'Ellengæst' was created by artist Thanasis Stratidakis (Erebus Art) and graphic designer Benedikt Demmer. It can be found below along with the tracklist.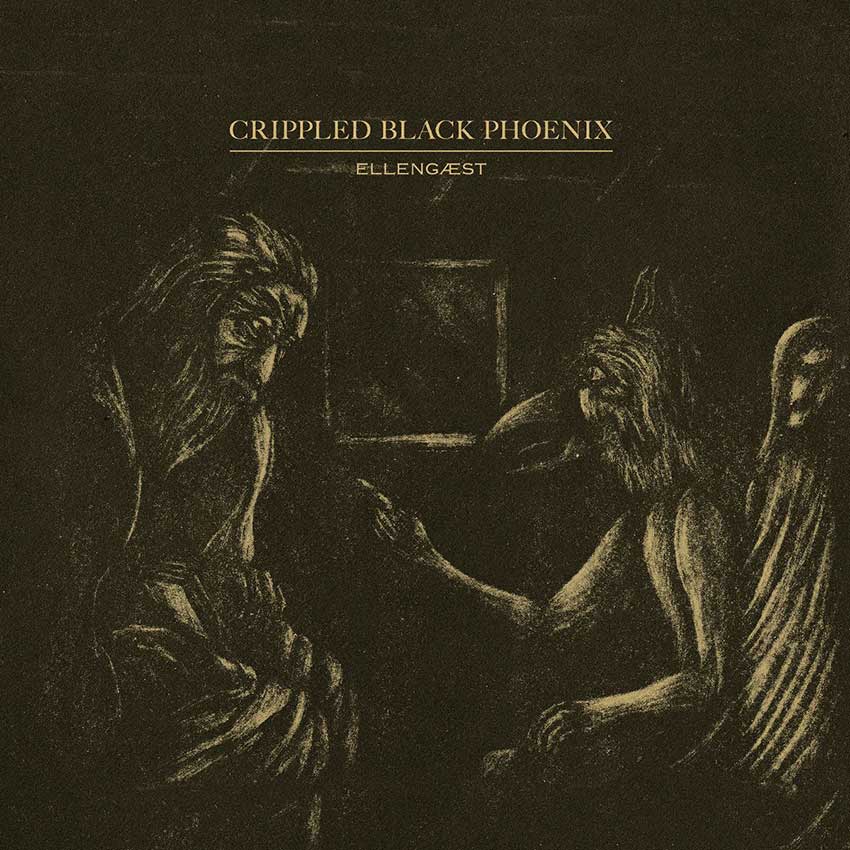 Track-list
1. House Of Fools (7:52)
2. Lost (8:11) [WATCH]
3. In The Night (8:38)
4. Cry Of Love (5:46)
5. Everything I Say (7:21)
6. (-) (1:51)
7. The Invisible Past (11:26)
8. She's In Parties (3:51)
Press release courtesy of Season of Mist