Blackened industrial doom collective Culted will be releasing their brand new full-length, 'Nous,' on February 26, 2021! The band is now sharing the official music video for the third and final single, "Maze." The clip, which was created entirely by the band, can be seen at THIS LOCATION [embedded below].
"'Maze' is both a reaction and objection to the extra-ordinary, potentially dangerous, awe-inspiring, fear-inducing beliefs, rites, and objects that are often crowned sacred," explains Culted. "'Maze' is sound ordained to render the invisible and the tangible, to make manifest the lamentable impurity of the flesh, and to make sublime the infinite distress of the soul."
'Nous' is available for pre-orders HERE.


Track List:
1: Lowest Class [7:47]
2: Lifers [4:59]
3: One Last Smoke [4:45]
4: Ankle Deep [5:29]
5: Black Bird [5:28]
6: Opiate the Hounds [4:14]
7: Maze [8:07]
8: Crown of Lies [6:40]
9: The Grid [7:36]
10: Crush My Soul (Godflesh cover) [8:41]
Total: 63:00
Lineup:
Matthew Friesen – guitar, bass, keyboards, noise and percussion
Michael Klassen – guitar, bass keyboards, noise and percussion
Kevin Stevenson – drums and percussion
Daniel Jansson – Vocals and noise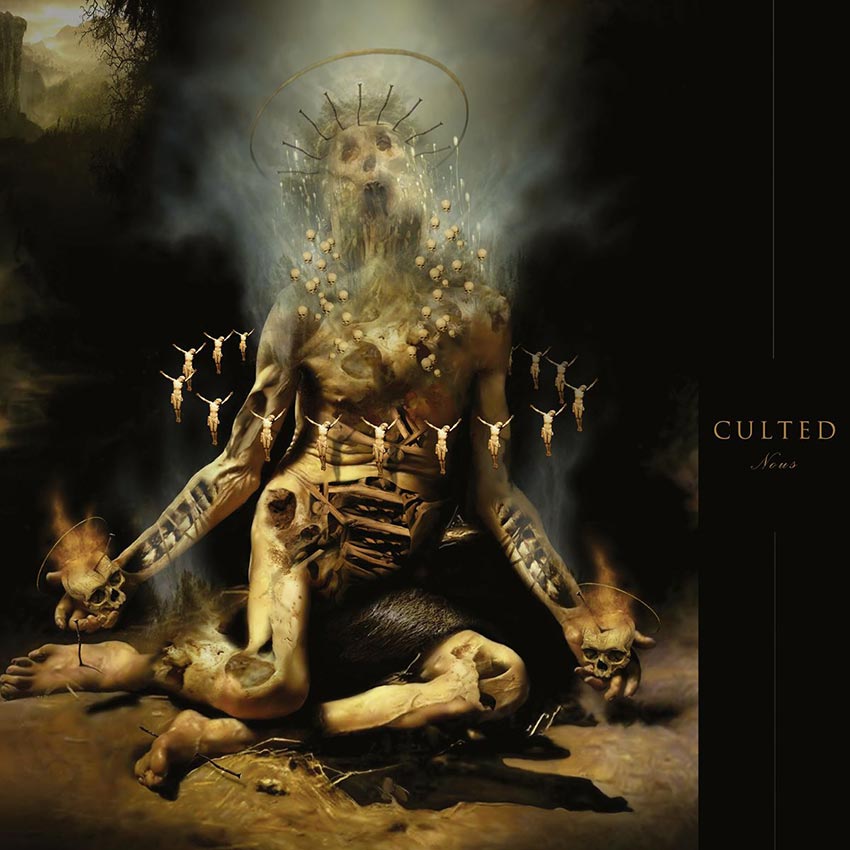 Press release courtesy of Season of Mist
Also Check Out: Crowbar announce February live stream event