Share the post "Deströyer 666 announce new album 'Never Surrender'; unleash "Guillotine""
Black thrash outlaws Deströyer 666 will be releasing its sixth studio album, 'Never Surrender,' on December 2 via Season of Mist! The cover artwork, tracklist, and additional details can be found below! In addition, the band is now unleashing the pummeling first single, "Guillotine," along with an official music video. Watch and listen at THIS LOCATION [embedded below].
'Never Surrender' can now be pre-ordered HERE.



The cover artwork for 'Never Surrender' was created by Alex Kemp & can be found below along with the track-list!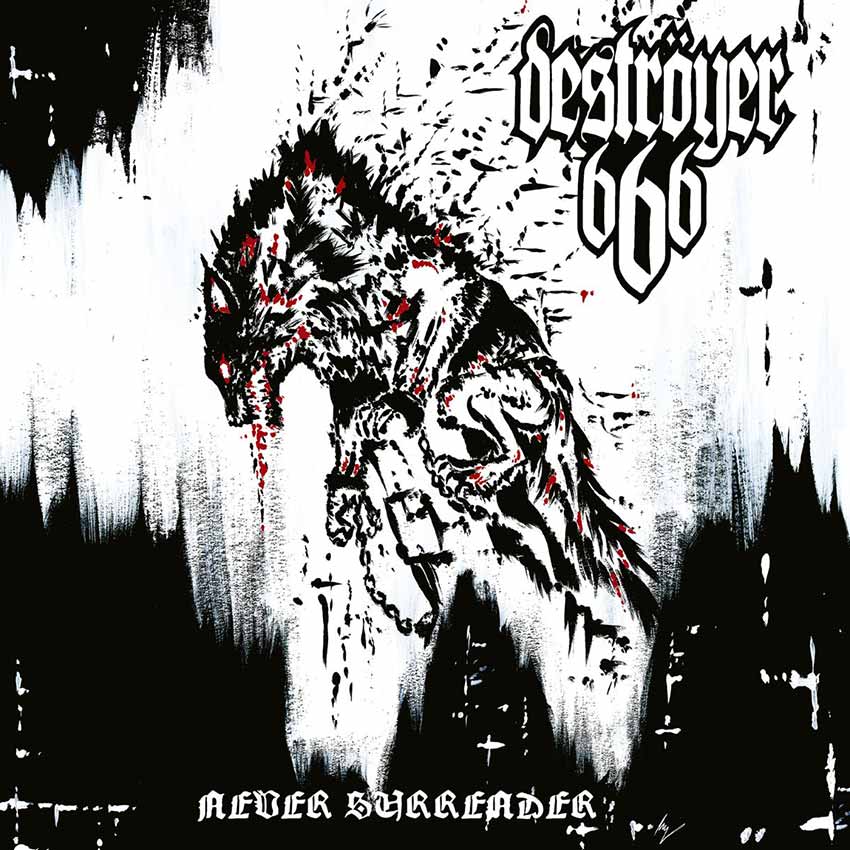 Track-list
1. Never Surrender (3:47)
2. Andraste (3:51)
3. Guillotine (3:24) [WATCH]
4. Pitch Black Night (4:43)
5. Mirror's Edge (4:48)
6. Grave Raiders (5:01)
7. Savage Rights (3:59)
8. Rather Death (4:52)
9. Batavia's Graveyard (5:46)
Total: 40:11
Line-up
KK: guitars, vocals
Ro: guitars, vocals
Felipe: bass
Perra: drums




Artist photo by Ester Segarra
Press release courtesy of Season of Mist
Also Check Out: Black Lava reveal debut LP, share video for new single