The 2020 'Devastation On The Nation' trek featuring Rotting Christ, Borknagar, Wolfheart, Abigail Williams and Imperial Triumphant – which was postponed until 2021 and was in the process of being rescheduled for February 11th – March 14th – has now been officially cancelled.
Organizers released the following message:
There is no easy way to put this. Devastation on the Nation Tour 2021 is canceled.

When we rescheduled the tour we thought that in a year everything would be okay again, but it still is not and we have no clear picture of what the future holds. More and more venues are closing down every month. This virus (COVID-19) has ruined everything for so many bands, musicians, and venues.

Even if the tour were to still happen in February/March of 2021, how many more venues will be closed down? What will the capacity restrictions be for each show? How will 3 out of 5 bands from a different country survive here IF the borders reopen? It's impossible to know and at this point there is no light at the end of the tunnel. We will not reschedule again until we 100% know that it will be possible for the tour to happen and that the bands from outside of the US are able to come here.

All tickets purchased will be refunded. If you purchased tickets via [LINK], we will have those tickets refunded right away. If you purchased tickets NOT on this website, please find your email and email the company that you purchased them through for a refund.

We thank you all for the support and we will be back one day.
Cancelled dates from the 2020 schedule include:
3/19: Berkeley, CA @ Cornerstone
3/20: Portland, OR @ Bossanova Ballroom
3/21: Vancouver, BC @ Rickshaw Theatre
3/22: Seattle, WA @ El Corazon
3/23: Boise, ID @ The Shredder
3/24: Salt Lake City, UT @ Metro Music Hall
3/25: Denver, CO @ The Roxy Theater
3/26: Kansas City, MO @ The Riot Room
3/27: Minneapolis, MN @ Skyway Theatre
3/28: Chicago, IL @ Reggies
3/29: Detroit, MI @ Sanctuary
3/31: Toronto, ON @ Mod Club
4/01: Montreal, QC @ Foufounes Electriques
4/02: Quebec City, QC @ Le D'Auteuil
4/03: Brooklyn, NY @ Saint Vitus Bar
4/04: Manchester, NH @ Jewel
4/05: Baltimore, MD @ Ottobar
4/06: Pittsburgh, PA @ Spirit Hall
4/07: Lexington, KY @ Cosmic Charlies
4/08: Asheville, NC @ The Grey Eagle
4/09: Birmingham, AL @ Zydeco
4/10: Tampa, FL @ The Orpheum
4/11: Atlanta, GA @ The Masquerade (Hell)
4/13: Houston, TX @ White Oak Music Hall
4/14: Fort Worth, TX @ Rail Club Live
4/15: Austin, TX @ Come and Take It Live
4/16: El Paso, TX @ Rockhouse Bar
4/17: Mesa, AZ @ Club Red
4/18: San Diego, CA @ Brick By Brick
4/19: Los Angeles, CA @ 1720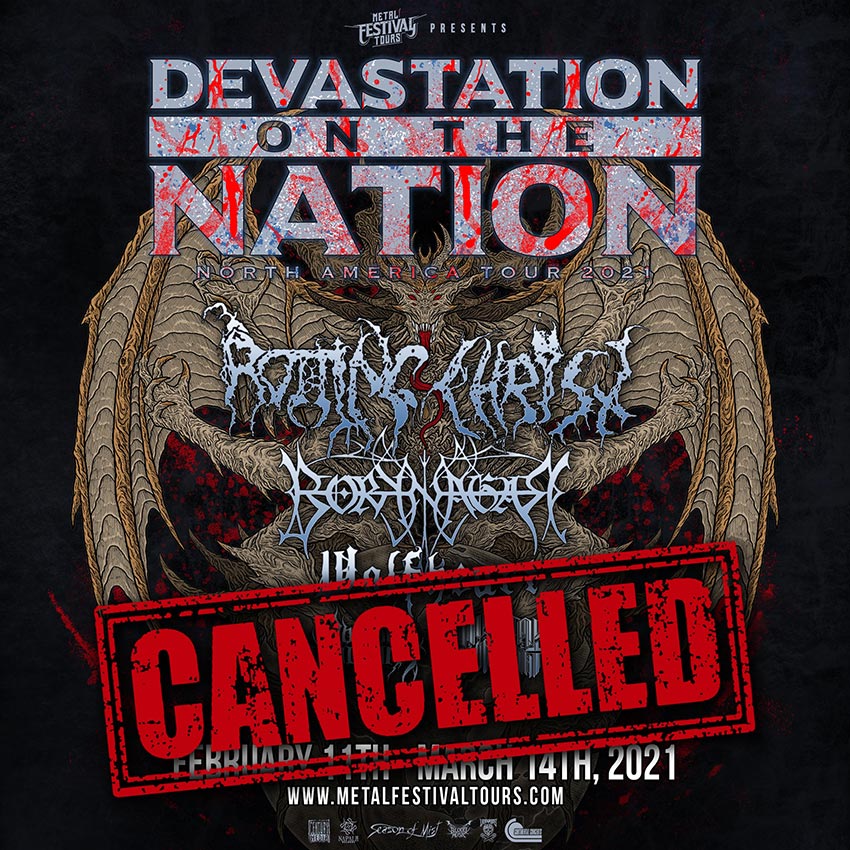 Artist photo by Ester Segarra