Hard rockers Dive Bombs have just released their new single "How Many Times" via Ripple Music.
Band frontman Jamie Horten commented, "Alt rock fans, guitar rock junkies, grungers, and classic rockers alike will be banging heads to "How Many Times." I'm hyped to share this energetic amalgamation of rock with fellow music lovers."
Listen to the song: [LINK – embedded below]
Play on Spotify: [LINK]


Dive Bombs hail from Cleveland, OH, channeling other Ohio born artists such as The Black Keys, Tracy Chapman, and Walk the Moon. They fuse the grit of rock gods like Queen and AC/DC with the lyrical sensibility of bands like Pearl Jam and Fall Out Boy. Bombastic guitars, driving drum beats, and singer/songwriter Jamie Horten's soaring vocals have won over the hearts of fans across the region. Dive Bombs have conquered battles of the bands, been featured on Cleveland's world famous 100.7 WMMS radio station, and worked with both award-winning producer Jim Wirt and up-and-coming producer Jim Stewart. Now the band is gearing up for a busy 2021 full of new releases and unexpected surprises. Will you join their journey?
https://www.facebook.com/DiveBombsMusic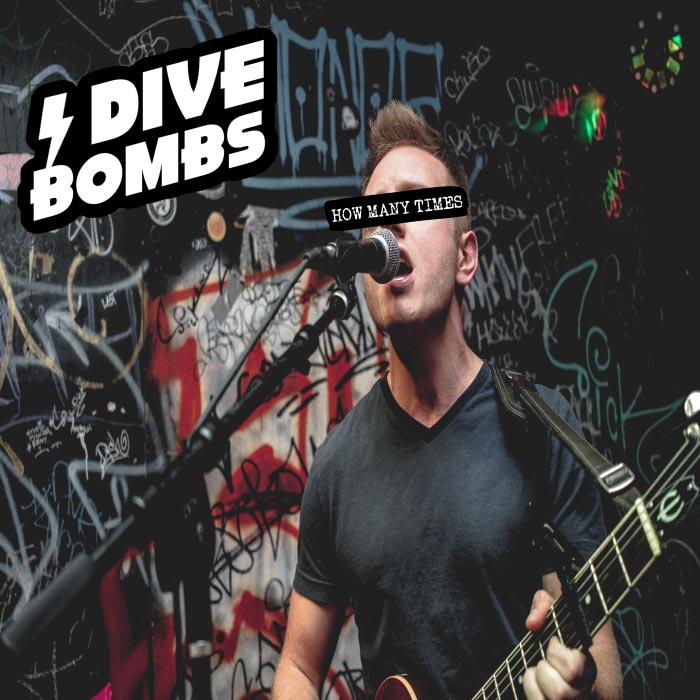 Press release courtesy of Dewar PR
Also Check Out: Sea Sleeper release "Mountain Carver" playthrough clip