Share the post "Cannibal Corpse announce new LP 'Violence Unimagined'; premiere "Inhumane Harvest""
Death metal legends Cannibal Corpse have announced their brand new album 'Violence Unimagined' which will come out through Metal Blade Records on April 16 (pre-orders start soon).
To coincide with the full-length reveal, the band have premiered their new song "Inhumane Harvest" exclusively through SiriusXM. The song is not streamable online at this very moment, but once that public link is revealed, we'll have it embedded below. Stream the song below, and check out the album track listing + cover art.
CC say: "Surprise, surprise! Our new single #InhumaneHarvest is debuting NOW on @sxmliquidmetal! Taken from our upcoming record, #ViolenceUnimagined! More details coming your way tomorrow…🎵 In the meantime, RAGE."
The new LP follows 2017's 'Red Before Black' (also via Metal Blade), which spawned rippers like "Only One Will Die," "Code of the Slashers" and "Shedding My Human Skin."


'Violence Unimagined' track listing:
1. Murderous Rampage
2. Necrogenic Resurrection
3. Inhumane Harvest
4. Condemnation Contagion
5. Surround, Kill, Devour
6. Ritual Annihilation
7. Follow the Blood
8. Bound and Burned
9. Slowly Sawn
10. Overtorture
11. Cerements of the Flayed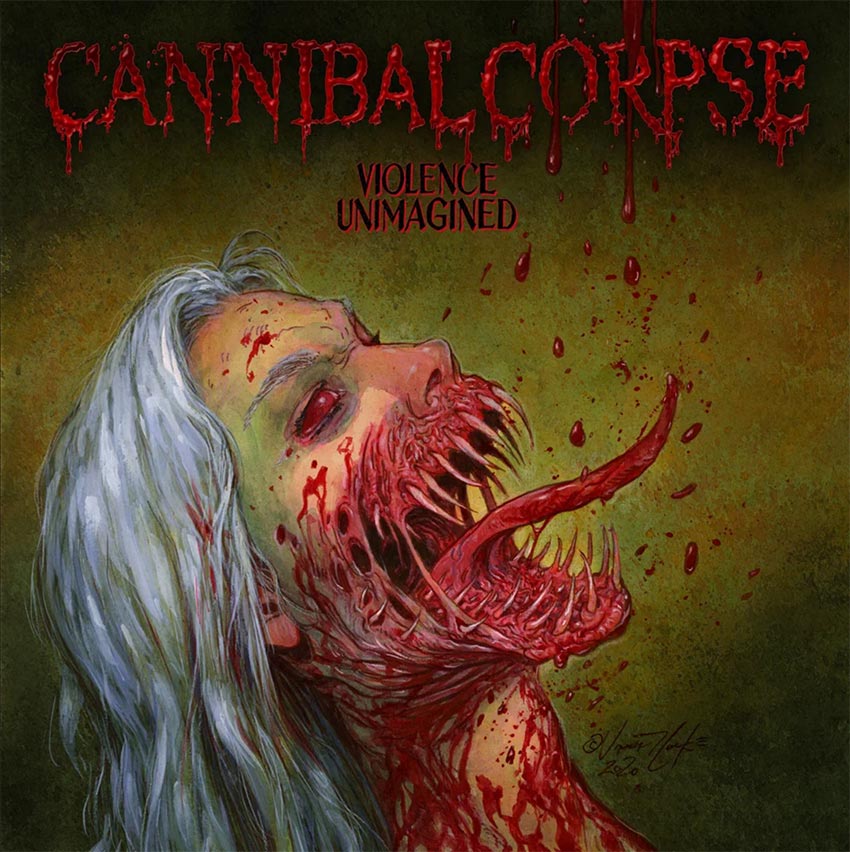 Concert photo by Lina Glasir
Also Check Out: Rob Zombie drops "The Eternal Struggles Of The Howling Man"