Share the post "Doro announces live stream of the final show of her 'Drive-In Cinema' tour"
The Queen of Heavy Metal, Doro Pesch has announced a new live streaming event featuring the third and last performance (for now) of her 'Drive-In Cinema' mini-tour.
The event streams live from Bühl, Germany on August 1st via airtango.live for a fee of 5,99€.
Here's more info from today's announcement:
DORO will be rocking all of her famous hits such as "Für Immer," 'Love Me In Black,' and "All For Metal". The set-list may even contain the new hit-single "Brickwall" as a surprise.
Doro adds:
Over the last few months, I really missed my band and fans. The drive-in show has been a really unique experience and a career highlight for me. That's why I'm really looking forward to the final show on August 1st in Brühl. We'll celebrate together and have a great time. It feels so good to be rocking alongside you again. Hopefully, we can soon enjoy normal shows again as well.

All the fans who can't be present at the show on August 1st in Brühl will have the chance to stream the gig from home.
Related: As mentioned above, Doro recently unleashed a new song/video titled "Brickwall."
Check out all upcoming live Doro dates below.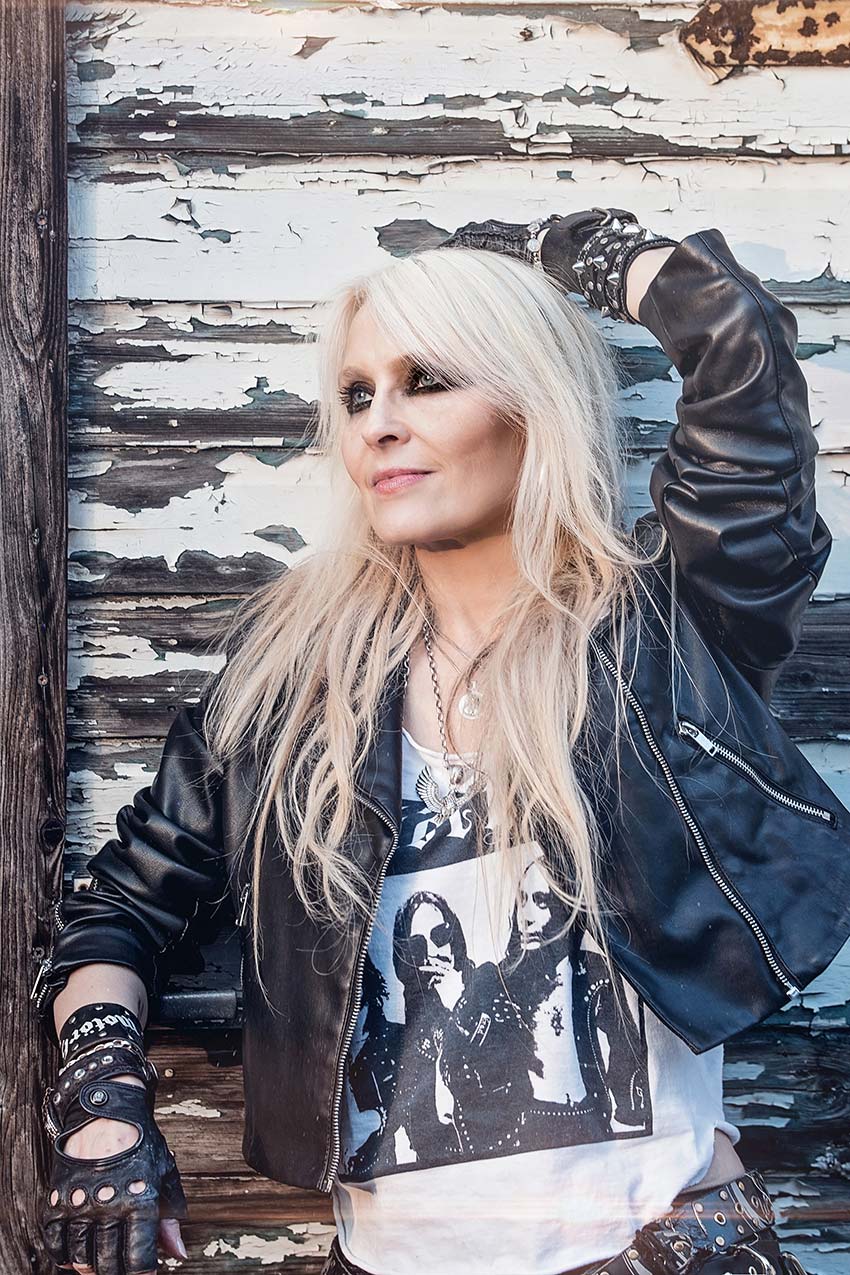 DORO live:
24.07. D Stuttgart – Kulturwasen
01.08. D Bühl – Drive-In
21.08. D Mönchengladbach – Strandkorb Open Air
05.09. A Innsbruck – Wildstyle & Tattoo Messe
19.09. A Salzburg – Wildstyle & Tattoo Messe
26.09. A Wien – Wildstyle & Tattoo Messe
04.11. D Hamburg – Große Freiheit 36
06.11. D Oberhausen – Turbinenhalle
07.11. NL Leeuwarden – Neushoorn
08.11. B Antwerp – Trix
10.11. F Paris – La Maroquienerie
11.11. CH Pratteln – Z7
13.11. D Winterbach – Salierhalle
14.11. D Ingolstadt – Eventhalle Westpark
17.11. UA Lviv – Malevich Club
18.11. PL Warsaw – Proxima
20.11. D Neuruppin – Kulturhaus
21.11. D Vacha – Vachwerk
22.11. D Frankfurt – Batschkapp
2021 Tour Dates:
DORO + Special guest KING CREATURE
30.04. FIN Helsinki – Kulttuuritalo
06.05. D Lübeck – Kulturwerft Gollan
07.05. D Osnabrück – Hyde Park
08.05. D Wetzlar – Eventwerkstatt
09.05. D Memmingen – Kaminwerk
11.05. D Jena – F-Haus
12.05. D Görlitz – Kulturbrauerei
13.05. D Heidelberg – Halle 02
05.06. CZ Plzen – Metalfest
15.07. D Duisburg – Stadtfest
16.07. D Leipzig – Parkbühne
17.07. D Wertheim – Burgrock
Top photo by Tim Tronckoe
Bottom photo by David Havlena