Share the post "Heilung announce headlining show at Red Rocks Amphitheater"
Following a successful North American debut this winter, folk act Heilung have announced their U.S. return in the form of a special, one-off gig at the Red Rocks Amphitheater in Denver, CO on October 6th.
Ticket pre-sales will start on Wednesday, March 4 at 10:00 A.M. MST. General on-sale will start on Friday, March 6 at 10:00 A.M. MST. Get tickets here.
Heilung's stateside return is in support of their newest LP on Season of Mist, 'Futha.' The band will also trek through Europe in the upcoming months. All dates are listed below.
Additionally, Heilung recently announced the standalone Blu-Ry for their 'Lifa' live film. "Filmed during a late summer night at Castlefest 2017 in The Netherlands, 'Lifa – Heilung Live at Castlefest' captures HEILUNG's legendary debut performance," reads the official description. "This will be the first time that the mesmerizing footage is available worldwide as a stand-alone audio/visual (Blu-ray) piece." The Blu-ray will be released on April 24 via Season of Mist and can be pre-ordered HERE.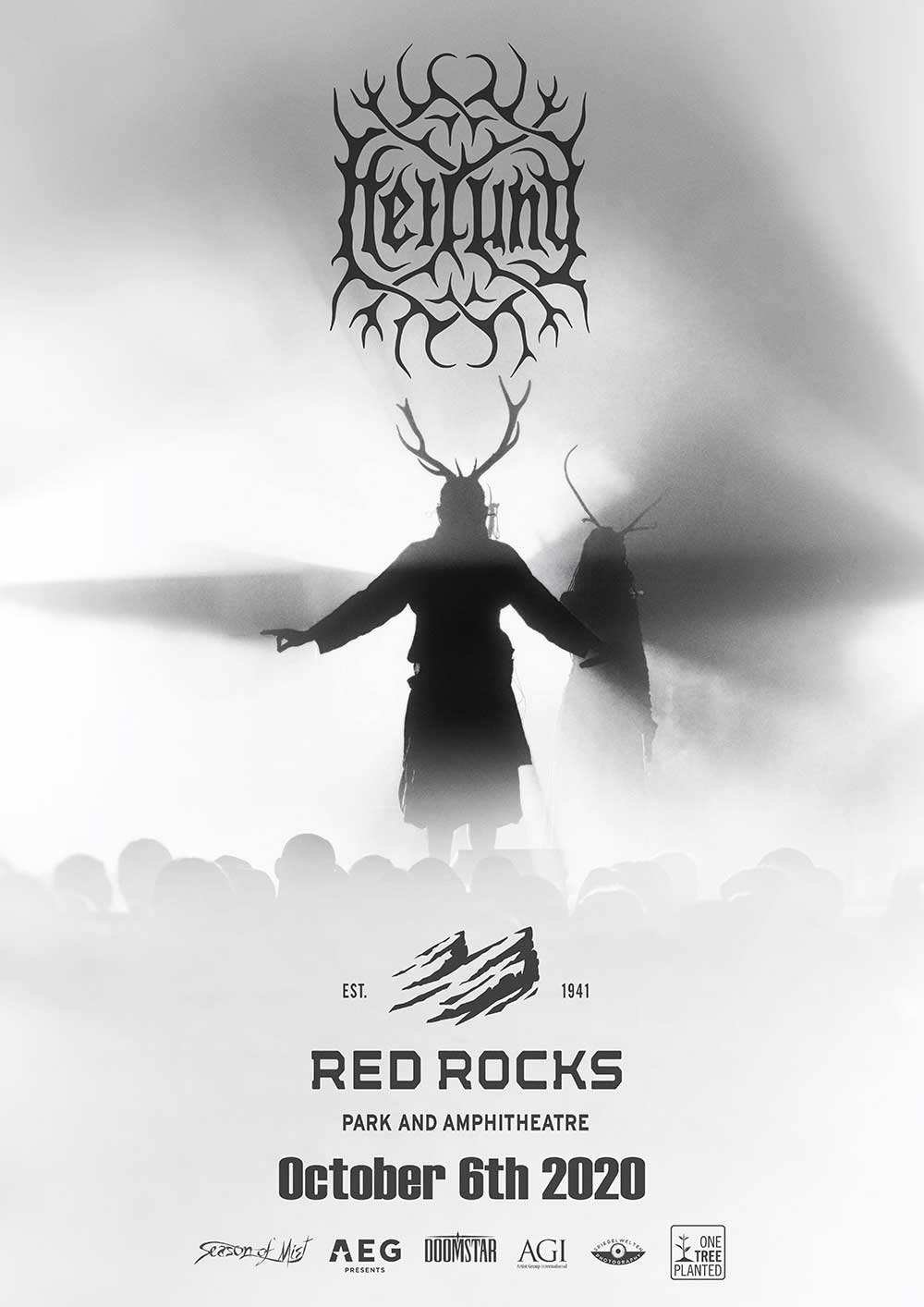 04/10/20: Rouen (FR) @ Le 106
04/12/20: Toulouse (FR) @ Echos Et Merveilles Festival
05/16/20: Metz (FR) @ Cire Musicale -Bam
06/10/20: Krakow (PL) @ Mystic Festival 2020
06/11/20: Nickelsdorf (AT) @ Nova Rock 2020
08/19/20: Bergen (NO) @ Beyond the Gates
08/20/20: St.-Nolff (FR) @ Motocultor Festival 2020
10/06/20: Denver, CO (USA) @ Red Rocks Amphitheater