Australian rockers Karnivool have announced their new live streaming event, 'The Decade of Sound Awake,' which has been set for May 12, 2021. The gig airs from the Heath Ledger Theatre in their home city of Perth; get tickets here.
Today's reveal states, "The one-time livestream concert will see the band perform their seminal, platinum selling second album Sound Awake in its entirety plus new material and, captured on film properly for the first time, the fan favorite song, "Fade"."
They add, "Originally planned as a short Australian tour in early 2020, "The Decade of Sound Awake" was rescheduled (twice!) in an attempt to make the tour happen normally, safely and in the way the band had envisioned but that was not possible with what's going on in the world."
Singer Ian Kenny comments, "Diving back into Sound Awake as a complete performance was a sweet reminder of the layers and complexity that make it one of our most important releases. The music pushes and pulls in complex directions, I continue to find something new when lost in its emotional turbulence."
The live stream gig will broadcast across multiples time zones with 8PM screenings going down for both pacific and eastern time zones. "There are no restrictions on which stream can be viewed," the band say.
Here's that ticket link again, check out the flyer below.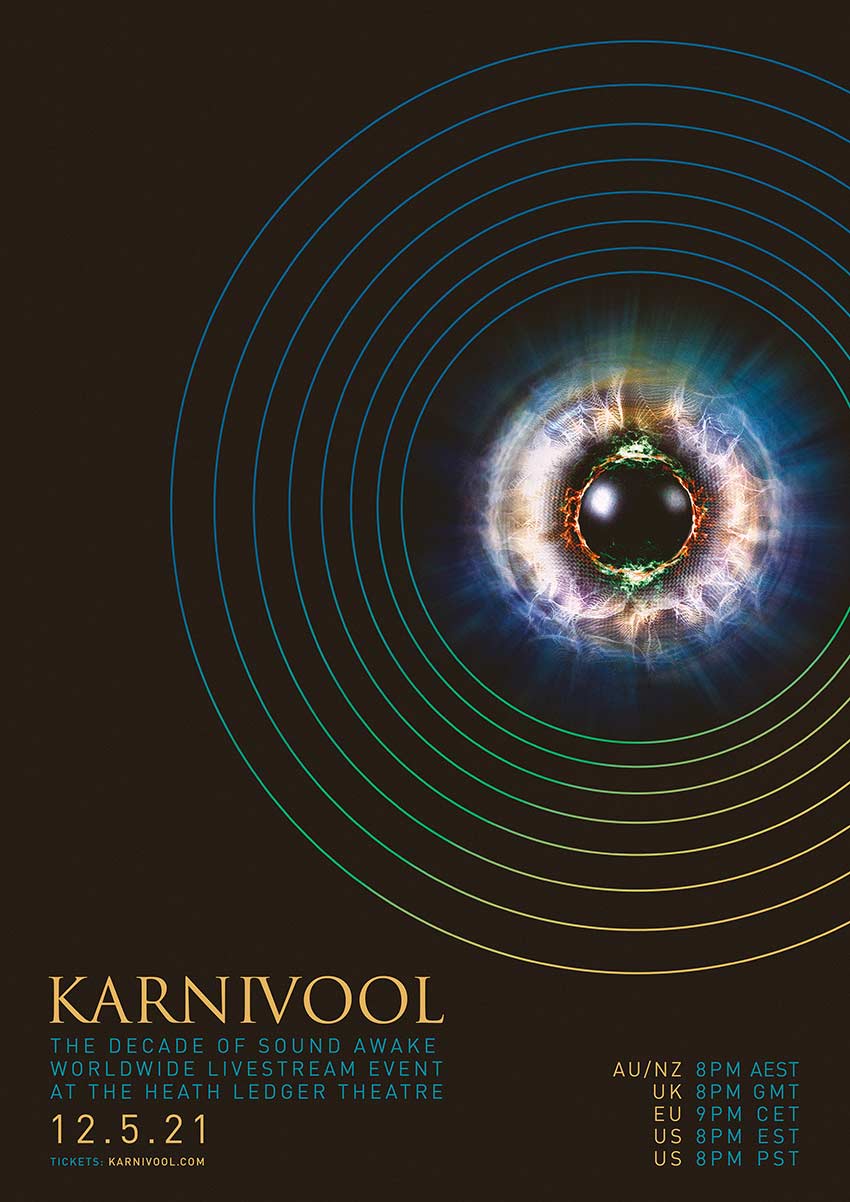 Also Check Out: Boris airing streaming event in support of 'NO' record