Share the post "Lacuna Coil announce 'Black Anima: Live From The Apocalypse' virtual event"
In continued support of their latest studio album on Century Media / Red Music dubbed 'Black Anima,' Italian goth metallers Lacuna Coil have announced plans to live stream an event titled 'Black Anima: Live From The Apocalypse.'
The virtual concert is set to take place live on Friday, September 11 at 21:00 CEST from the Alcatraz Club in Milan, and will see Lacuna Coil performing 'Black Anima' in full for the very first time, including songs never performed live before, plus special backstage/off camera shenanigans and more.
Regarding the event, Lacuna Coil said:
We're so excited to announce a very special and unique live event we've been working on during these months of lockdown. We're going to make sure this is not JUST a streaming show, we're going to crash through the screen and make you FEEL our heat. Don't miss it.
They added:
When the world changed, we were in the early stages of touring our new album, BLACK ANIMA. Months have gone by and the desire to get back up on stage and play our music for you has just grown bigger and bigger. While the pandemic won't allow us to travel to your hometowns, it can't stop us from coming directly into your homes. Please welcome Black Anima, Live From The Apocalypse…..
Early bird tickets go on-sale Wednesday, July 22nd at 17:00 CEST, HERE.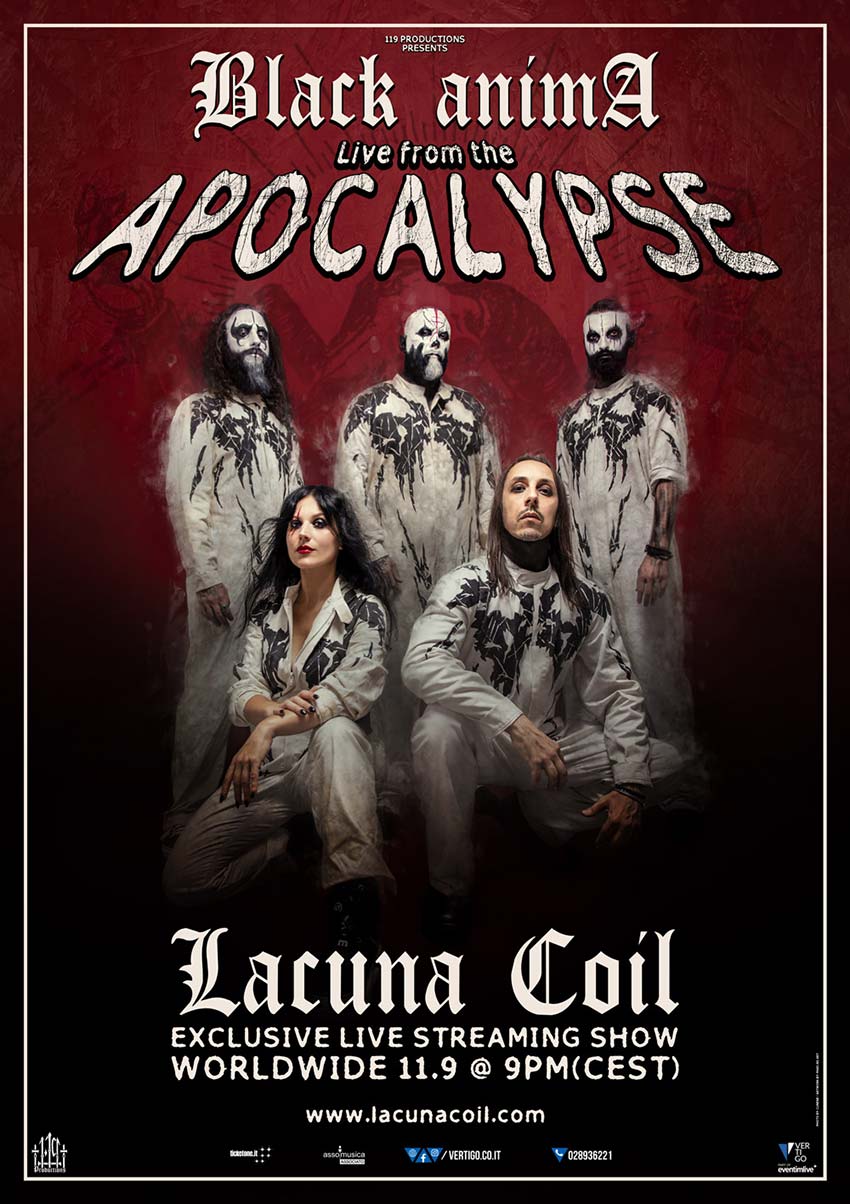 Concert shot by Johnny Perilla