Detroit alt-rock pros Sponge have announced their 'Live From Las Vegas' live streaming event, which is scheduled to air on March 27th at 5PM PST. Featuring a full performance of 'Rotting Piñata,' the "one-night-only" event will be hosted by Eddie Trunk and will also see the band holding a special 'Acoustic Storytellers' Zoom experience for VIP ticket holders.
Vocalist Vinnie Dombroski comments, "Sponge is super excited about the upcoming Live From Las Vegas' livestream. The top-notch production gives us the opportunity to perform for our audience in a truly unique way, giving our fans a great night of music and interaction. With custom event merch available it's almost like being front row at a LIVE Sponge show!"
Live stream and VIP package tickets are available for purchase at sponge.veeps.com. Check out the official flyer below.
Sponge is:
Vin Dombroski – Vocals
Andy Patalan – Guitar
Jason Heartless – Drums
Kyle Neely – Guitar
Tim Patalan – Bass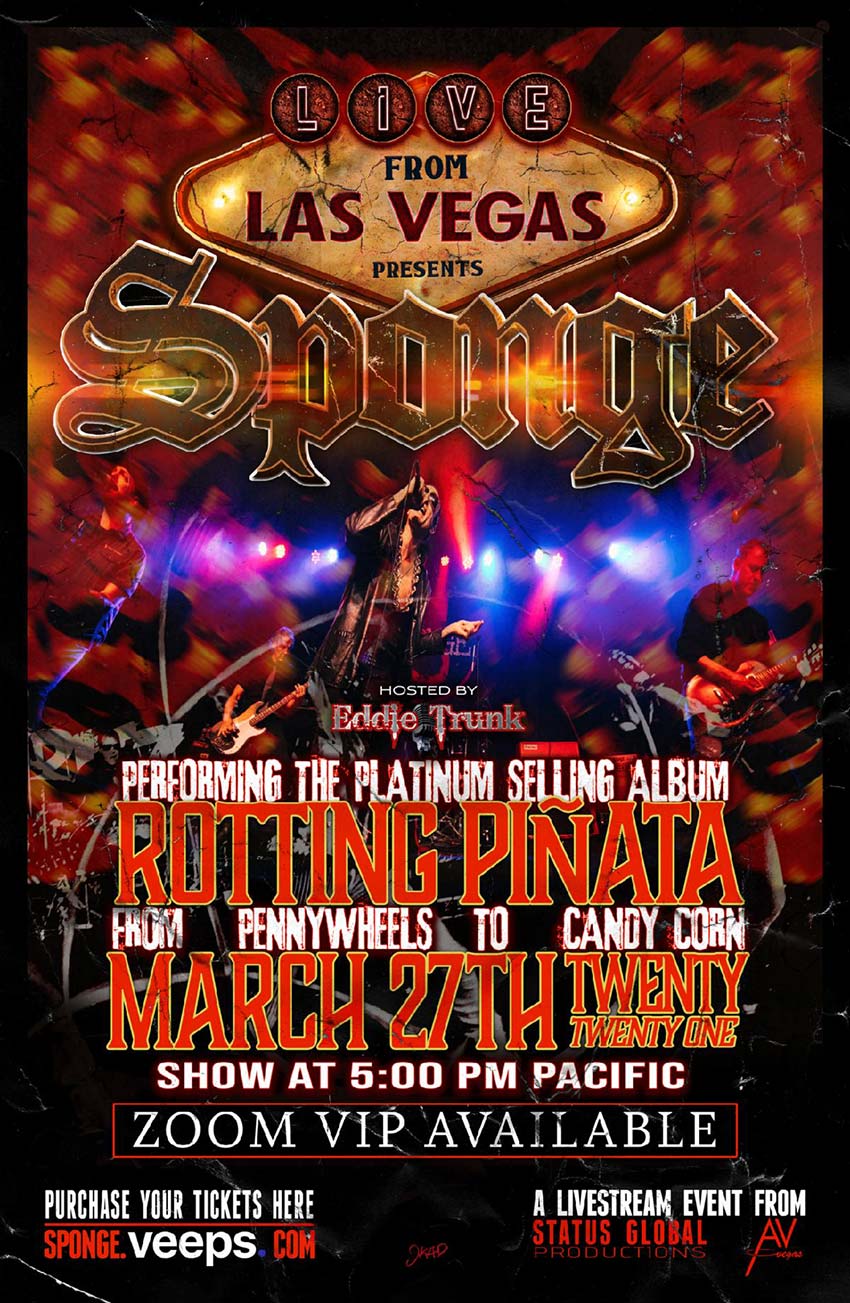 Also Check Out: Danko Jones announce 25th anniversary live stream shows