Share the post "Stormruler announce 'Under The Burning Eclipse' album release performance"
St. Louis, MO black metallers Stormruler are getting ready to release their new opus, 'Under The Burning Eclipse,' on Friday, May 28, 2021 through Napalm Records (pre-order).
To celebrate the release of their forthcoming album, Stormruler have announced their very first virtual performance set for May 28th at 12PM PDT // 3PM EDT // 9PM CEST.
Stormruler say, "We're incredibly excited for everything to finally make it to this point and we can't think of a better way of saying thank you for the all the support this early on."
They add, "We've got two very close friends of ours helping fill out the live lineup – Marcus Newstead (Fister, Daybringer) doing a bang up job on second guitar duties, and Tim Kutterer (Bastard, Lightning Wolf) crushing it on the low end. We've all been grinding hard as hell to get these songs ready to show everyone, and I think it shows. This might be the inaugural STORMRULER set, but it will be just a sample of what's to come."
Watch the stream HERE.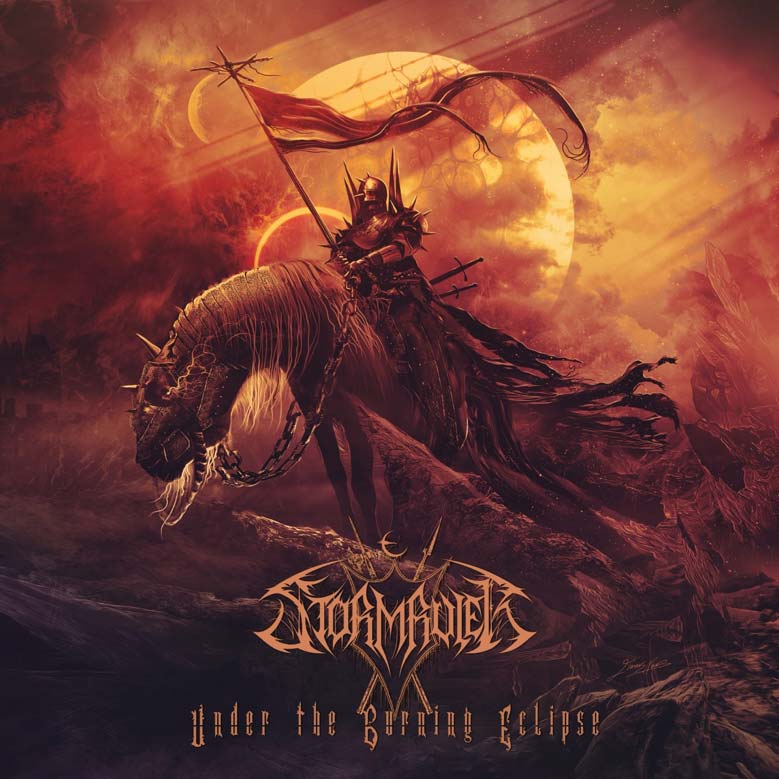 Under The Burning Eclipse tracklisting:
1. The Shine Of Ivory Horns
2. Reign Of The Winged Duke
3. The March Onto Golden Lands
4. Age Of Steel & Blood
5. Culling Of The Blood Moon
6. Blood Of The Old Wolf
7. Journey To The Unknown
8. Under The Burning Eclipse
9. Prithee, Chosen
10. Of Hollowed Souls & Distant Flames
11. An Empire Of Ash & Dust
12. At The Cliffs Of Azure City
13. Illuminating The Ancient Sky
14. Dawn Of The Eternal Fire
15. A Message From A Foreign King
16. Mark Of The Valkyrie
17. Blood Ritual
18. Fear The Old Blood
19. Fields Of Mortal Shame
Stormruler is:
Jesse Schobel – Drums
Jason Asberry – Vocals & Guitars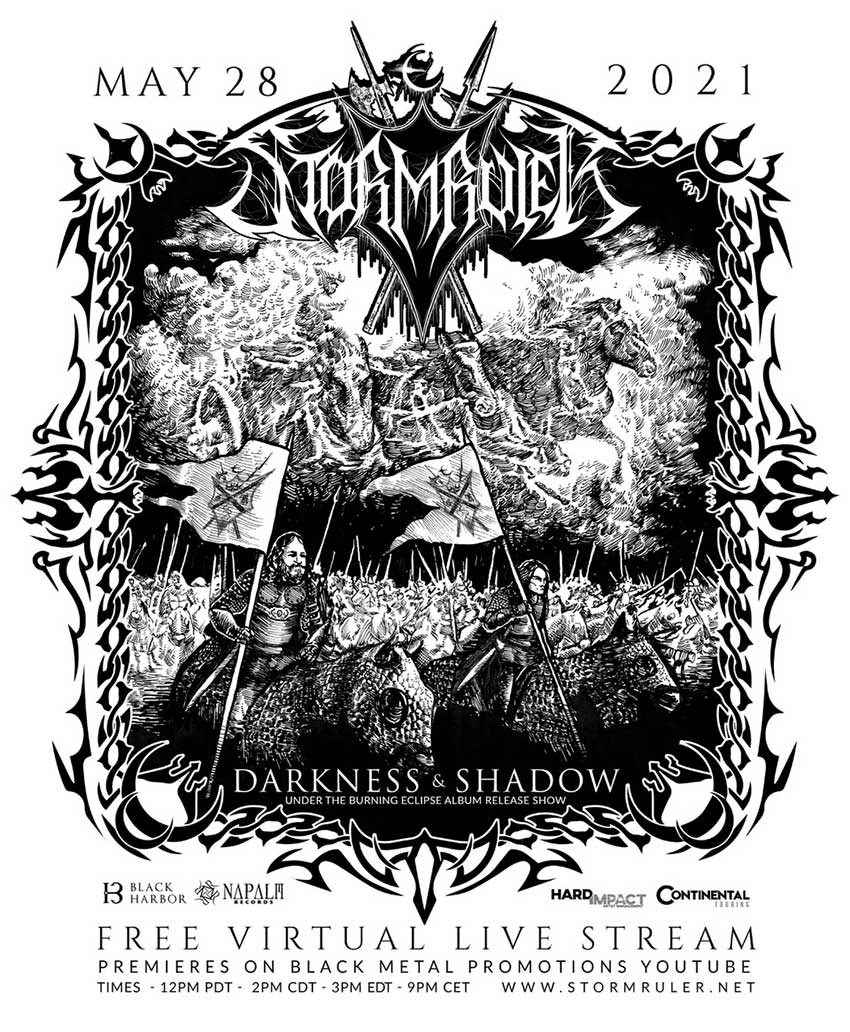 Also Check Out: The Brown Goose announce spring run of south east shows