Share the post "Stormruler share new lyric video, "At The Cliffs Of Azure City""
Fast-rising St. Louis, MO, USA based black metal export Stormruler will release their infernal, fantasy battle-inspired full-length offering, 'Under The Burning Eclipse,' this Friday, May 28 via Napalm Records, and are gracing fans with a special early surprise – a brand new lyric video for the track "At The Cliffs Of Azure City"!
Combat-ready standout "At The Cliffs Of Azure City" proves exactly why Stormruler have turned heads in the underground with their grim attack. The track incorporates ruminations of classic heavy metal combined with scorched, war-torn percussion to create a blackened offering for the modern age.
Stormruler says about the track:
"'At The Cliffs Of Azure City' is a track that demonstrates a bit of an off-kilter approach, with the first riff in 5/4 and a bridge section that has a traditional heavy metal feel. Lyrically it describes a city under siege by a powerful sorceress and her army of mages."
Watch the brand new lyric video for "At The Cliffs Of Azure City" here:



'Under The Burning Eclipse' tracklisting:
1. The Shine Of Ivory Horns
2. Reign Of The Winged Duke
3. The March Onto Golden Lands
4. Age Of Steel & Blood
5. Culling Of The Blood Moon
6. Blood Of The Old Wolf
7. Journey To The Unknown
8. Under The Burning Eclipse
9. Prithee, Chosen
10. Of Hollowed Souls & Distant Flames
11. An Empire Of Ash & Dust
12. At The Cliffs Of Azure City
13. Illuminating The Ancient Sky
14. Dawn Of The Eternal Fire
15. A Message From A Foreign King
16. Mark Of The Valkyrie
17. Blood Ritual
18. Fear The Old Blood
19. Fields Of Mortal Shame
Stormruler is:
Jesse Schobel – Drums
Jason Asberry – Vocals & Guitars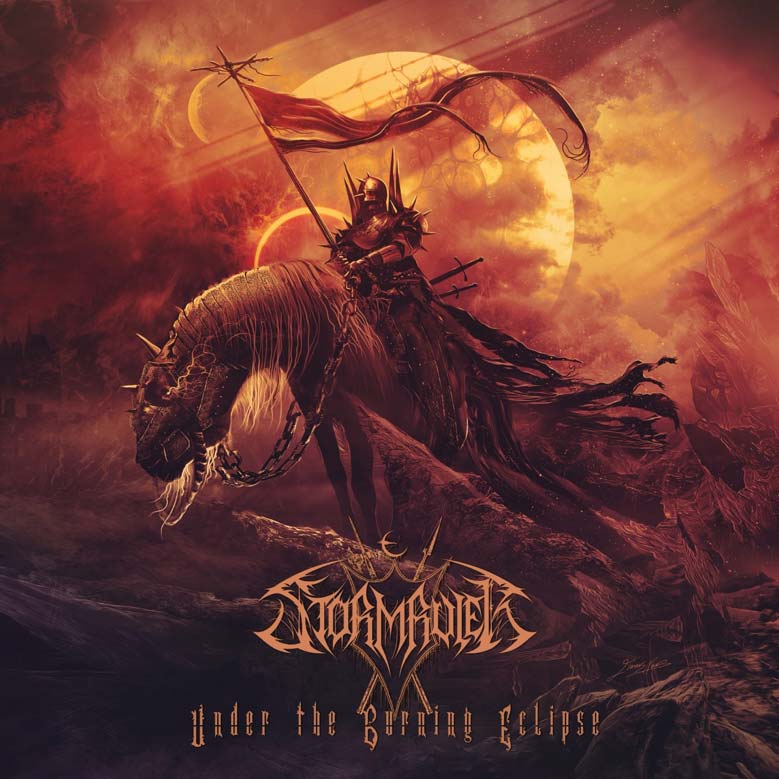 Press release courtesy of Freeman Promotions / Napalm Records
Also Check Out: Sodom announce new EP 'Bombenhagel'