Share the post "Suicide Silence confirm second batch of 'Virtual World Tour' dates"
California deathcore crew Suicide Silence recently posted the initial schedule for their previously announced 'Virtual World Tour,' which plans to feature unique sets, exclusive merchandise, and custom experiences in each market.
Today, the band have revealed a second batch of tour dates for late July. See all dates confirmed so far below.
Previously announced dates:
Thursday, July 2, 2020
New York, NY (7pm EDT)
Friday, July 3. 2020
Boston, MA (7pm EDT)
Los Angeles, CA (7pm PDT)
Sunday, July 5, 2020
Norfolk, VA (7pm EDT)
Las Vegas, NV (7pm PDT)
Monday, July 6, 2020
London, GB (8pm BST)
Baltimore, MD (7pm EDT)
Wednesday, July 8, 2020
Atlanta, GA (7pm EDT)
Phoenix, AZ (7pm MST)
Thursday, July 9, 2020
Stuttgart, DE (7pm CEST)
Santiago, CL (7pm GMT-4)
Saturday, July 11, 2020
Chicago, IL (7pm CDT)
Newly announced dates:
SUNDAY, July 12, 2020:
Tokyo, JP (1pm JST)
Buenos Aires, AR (6pm GMT-3)
Philadelphia, PA (8pm EDT)
TUESDAY, July 14, 2020:
Dallas, TX (7pm CDT)
WEDNESDAY, July 15, 2020:
Sydney, AU (2pm AEST)
Orlando, FL (7pm EDT)
Edmonton, AB (8pm MDT)
FRIDAY, July 17, 2020:
Des Moines, IA (7pm CDT)
SATURDAY, July 18, 2020:
Bangalore, IN (11am IST)
Columbus, OH (7pm EDT)
Albuquerque, NM (8pm MDT)
SUNDAY, July 20, 2020:
Montreal, QC (7pm EDT)
Denver, CO (8pm MDT)
MONDAY, July 21, 2020:
Lawrence, KS (7pm CDT)
Portland, OR (8pm PDT)
Expect more dates to be announced soon. Buy tickets here.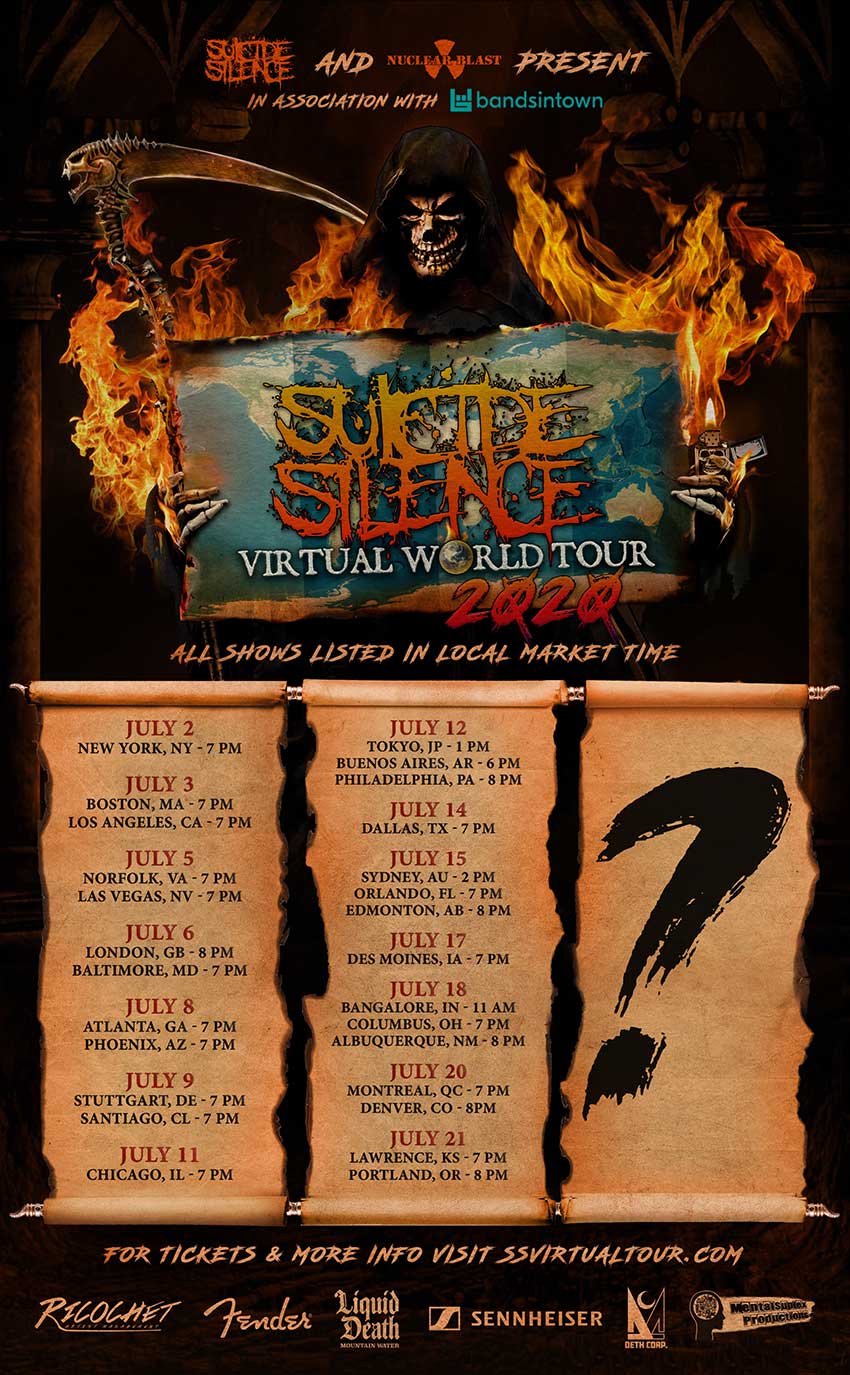 Artist photo by Hristo Shindov