Share the post "The Devil's Trade releases new track, "The Call of the Iron Peak""
Dark singer-songwriter act The Devil's Trade has shared the title track from the band's upcoming record, 'The Call of the Iron Peak,' due on August 28. The emotional song can be heard along with an accompanying music video below.
Frontman Dávid Makó comments on the track: "The concept of this song and the whole album came at 2000ms high in the Alps heading to a peak that was shining like it was iron. When I reached the peak the whole world around and in me went dead silent. Perfect peace and freedom like it was the afterlife. That silence I have been looking for since then."
'The Call of the Iron Peak' can be pre-ordered HERE.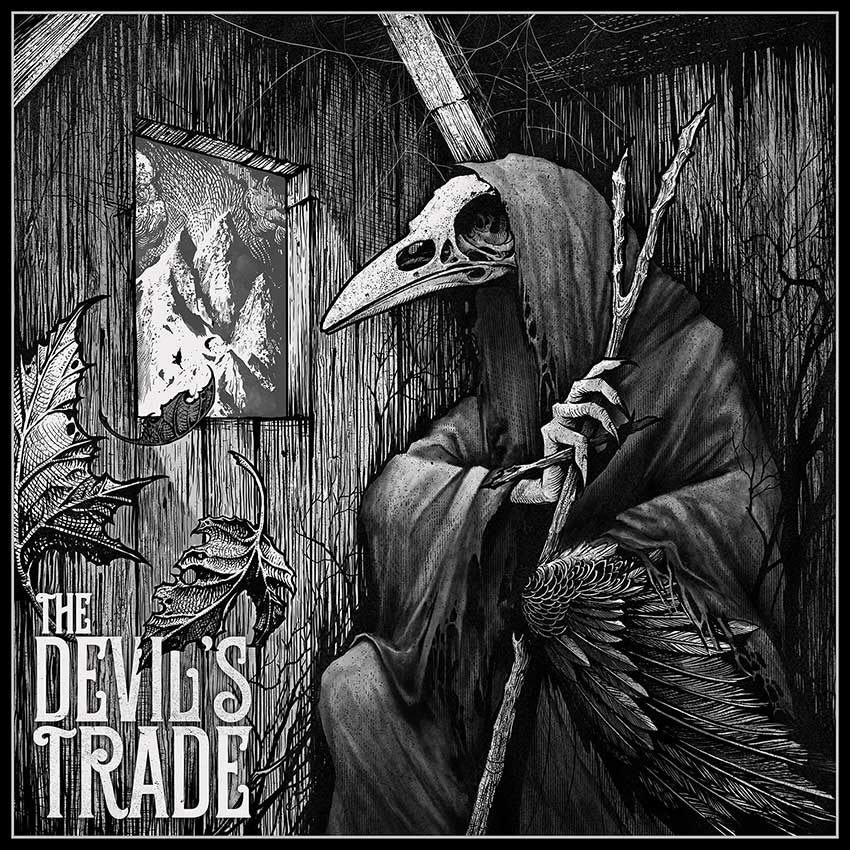 Track-list
1. The Iron Peak
2. Dead Sister
3. III
4. No Arrival
5. Expelling of the Crafty Ape
6. IIIIIIIIIIII
7. Három Árva
8. Eyes in the Fire
9. IIIIII
10. Dreams from the Rot
11. The Call of the Iron Peak
Total playing time: 46:43
THE DEVIL'S TRADE
+Darkher +Forndom
04/07/21: Gdańsk (PL) @ Drizzly Grizzly
04/08/21: Warsaw (PL) @ Hydrozagadka
04/09/21: Kraków (PL) @ Zascianek
04/10/21: Budapest (HU) @ Instant
04/11/21: Vienna (AT) @ Escape
04/12/21: Prague (CZ) @ Modra Vopice
04/13/21: Apr 21 Leipzig (DE) @ Moritzbastei
04/14/21: Berlin (DE) @ Cassiopeia
04/15/21: Copenhagen (DK) @ Stengade
04/16/21: Hamburg (DE) @ MS Stubnitz
04/17/21: Cologne (DE) @ Club Subway
Line-up:
Dávid Makó – vocals, guitars, banjo
Studio: Templom Studio (HU)
Mix/Master: Márton Szabó
Producer: Dávid Makó
Guest musicians:
Márton Szabó, Péter Szabó on drums,
Adam Vincze on spoons and jug in 'The Call Of The Iron Peak'
Rita Szabó, Kornél Szabó on triangulum in Dead Sister
Cover artwork: Robert Borbas aka Grindesing
Press release courtesy of Season of Mist