Share the post "The Undertaking! sign to Solid State, reveal new LP + drop new song"
Solid State Records welcomed San Diego quintet The Undertaking! to its roster last year. Now, the band is gearing up to release its label debut, 'Funeral Psalms,' on April 30. Pre-order the record, produced by The Used's Joey Bradford, HERE.
The Undertaking! have just shared the gloriously frantic song "No Friends," which crackles with dirty and dizzying, in-your-face energy. Listen HERE [lyric video embedded below].


"'No Friends' is a brash reflection on how difficult it is to be a good friend," the band shares. "What starts out as an accusation attacking others quickly digresses into the realization that we so often push people away and create our own walls of isolation. We've all had those situations where someone expected too much out of you and you ended up letting them down. Looking back, your response was to walk away instead of working through your insecurities and making the relationship better. The riffs also just keep punching people in the nose."
If you dig Glassjaw, Every Time I Die, Refused, and early Maylene & The Sons of the Disaster, then The Undertaking! will be your new favorite band, thanks to the noisy, push and pull of their sound.
'Funeral Psalms' track listing:
"The Problem With Being Included In The Apocalypse"
"No Friends"
"Plague"
"Holy Smokes"
"OH NEGATIVE"
"Demon Season"
"Nostalgia Can Be A Nasty Beast"
"Wrenches"
"Take Me Down The River"
"I Really Don't Want To Be Here"
"And Everything Worked Out Just Fine" (Feat. Cove Reber of Saosin)
The Undertaking!'s founding members — Brent Jasperse (drums), Keith Butsko (guitar), and Austin Visser (vocals) — were in the band before they even knew they'd created it, having spent their youths playing songs in each other's childhood homes. It wasn't until a revelation in early 2018 that the trio realized they'd been crafting something for decades: legitimate music. They invited James Moyer (bass) and Johnny Mercuri (guitars, vocals) to the party and formally established The Undertaking!.
In 2019, they released an EP, became a staple in the San Diego music scene, and immediately caught the eye of Solid State Records. After signing with the label in 2020, they began recording their debut full-length, Funeral Psalms. The album is all grit and all punch, with lyrics that dig deep and music that swings for the fences. Themes of anxiety and depression are wrapped in a record laced with pop and '90s punk, capitalizing on the freedom to vocalize lament while having a good time. The Undertaking! aim to tell the truth with all fun, no frills, and a bunch of cordless guitars.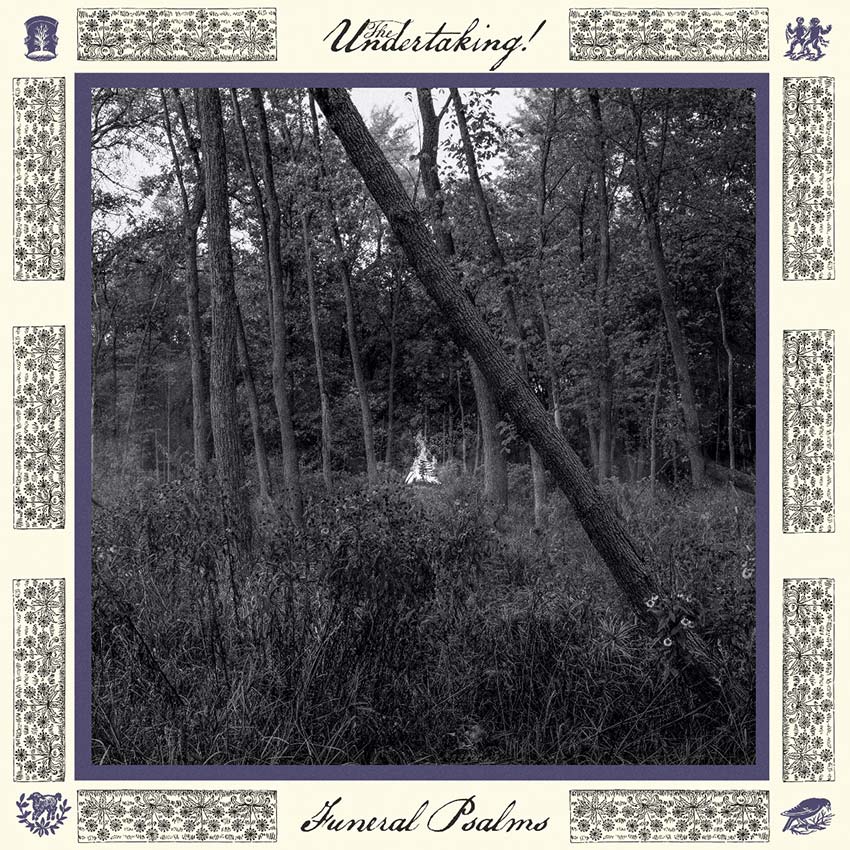 Press release courtesy of Atom Splitter PR
Also Check Out: Northlane release new video single "Clockwork"