Share the post "Through Fire reveal acoustic version of "Listen To Your Heart""
Omaha based hard rock quartet, Through Fire, have today released the acoustic version of their previously released cover of Roxette's mega-hit 'Listen To Your Heart.' The band have also announced the release of the single bundle, which includes both the album and acoustic versions of the track.
Stream "Listen To Your Heart":


Speaking on their cover of 'Listen To Your Heart' and the enormous impact Marie had on millions of music fans around the world, Through Fire have released the below statement:
"Roxette's music has served as a soundtrack and inspiration for so many people. When recording our new album earlier this year, we decided to cover their classic "Listen to Your Heart". We always intended on the song being our second single, so went to L.A. several months ago to shoot the music video.
"We were so excited to pay tribute and honor a legendary artist who had such a positive impact on us. We released the video on Monday morning, Dec 9th. However, the next day we were absolutely shocked and saddened to hear the news of Marie passing from cancer just hours after our video was released.
"We dedicate the track and video to Marie's memory and have decided to donate a portion of the songs sales to St. Jude's (www.stjude.org) in hopes of creating awareness and finding a cure for cancer.
We're so incredibly sorry about the loss of such a music icon, our deepest condolences go out to her family, friends and fans around the world. Marie's music is timeless and her memory will live forever."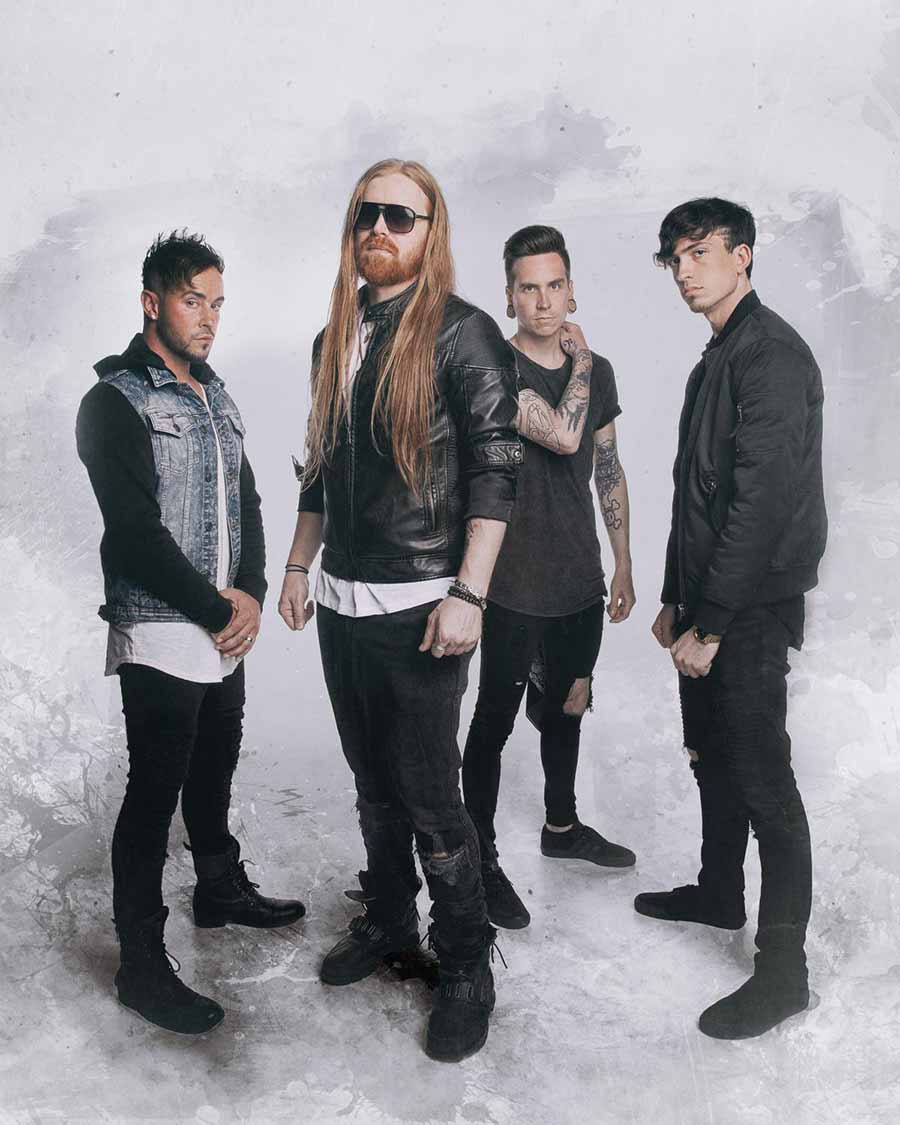 Between their debut album 'Breathe' and their sophomore album 'All Animal' both released via Sumerian Records, Through Fire have racked up an impressive 105 million streams and 62 million YouTube views. Their first single 'Stronger' spent 26 weeks on the charts and reached #1 on iTunes. It also held the #1 spot on Sirius XM Octane for 5 consecutive weeks, placing them in the #3 spot overall for the year right behind Metallica and Highly Suspect (also winning them the Breakout Artist of the Year Award). Following that, Through Fire landed a top 10 single at rock radio with their contagious smash hit 'Breathe'. The band's third single, 'Where You Lie' continued to take them to new heights being the #1 most added song in the country at rock radio in its first week.
'All Animal', the band's highly anticipated sophomore album was produced by guitarist/songwriter Justin McCain. The title track single 'All Animal' was #1 on SiriusXM Octane Big Uns' Countdown for 2 consecutive weeks and spent 18 weeks on the Billboard rock radio charts.
The band will hit the road for 10 US shows with Fozzy in July/August. The tour will start in Columbus, OH on July 10th and culminating in Minot, ND on August 8th. Tickets are on sale now from ThroughFiremusic.com. Full dates as follows:
7/10 – Columbus, OH – Newport Music Hall
7/11 – Grand Rapids, MI – Elevation @ Intersection
7/12 – Chicago, IL – Bottom Lounge
7/13 – Indiannapolis, IN – Hi-Fi
7/30 – Columbia, MO – Blue Note
7/31 – Flint, MI – Machine Shop
8/02 – Angola, IN – The Eclectic Room
8/03 – Belvidere, IL – Apollo Theater
8/07 – Sioux Falls, SD – The District
8/08 – Minot, ND – The Original
Through Fire will also be performing at two major rock festivals in July:
7/17 – Rock USA – Oshkosh, WI
7/18 – Rock Fest – Cadott, WI
Press release courtesy of Cosa Nostra PR