Share the post "Vampires Everywhere announce spring 2022 North American tour"
Las Vegas horror rockers Vampires Everywhere have announced their North American headlining 'From Hell With Love Tour' for spring 2022 — see all confirmed shows below.
A press release says, "Fresh off the heels of The Awakening Tour, the band will be on the road again starting in early February with Young Medicine, City Of The Weak, and Junexa. UK fans can also catch the band in London on April 15, 2022, at The Underworld."
Regarding the news, Michael Vampire shares, "The Lost Boys are back!! What an amazing feeling to have VE front & center again. I'm excited for the many adventures to come! I am beyond excited to announce our 2nd US headlining tour since the rebirth of the band. We are bringing some amazing support this time around. Don't sleep on this & see you all on the road really soon!"
The presser adds, "Prior to today's news, Vampires Everywhere ended their 5-year hiatus and released their latest EP 'The Awakening', as well as a music video for their reimagination of The Weeknd's classic "The Hills"." See all dates and stream the aforementioned clip below.
Tour Dates:
February 4 – Las Vegas, NV – Rockstar Bar
February 5 – Tucson, AZ – The Rock
February 7 – Albuquerque, NM – Launchpad
February 8 – Lubbock, TX – Jake's Backroom
February 10 – Oklahoma City, OK – 89th Street
February 11 – Kansas City, MO – Vivo
February 12 – Joliet, IL – The Forge [TIX]
February 13 – Fort Wayne, IN – Piere's (Stan's Room)
February 14 – Cleveland, OH – Grog Shop [TIX]
February 15 – Memphis, TN – Growlers
February 16 – Nashville, TN – Exit In
February 17 – Huntsville, AL – HSV Sidetracks
February 18 – Atlanta, GA – The Masquerade [TIX]
February 19 – New Orleans, LA – Gasa Gasa
February 20 – Dallas, TX – Amplified Live
February 22 – Austin, TX – Come & Take It Live
February 23 – El Paso, TX – The Rockhouse
February 25 – Phoenix, AZ – The Nile
February 27 – Los Angeles, CA – Catch One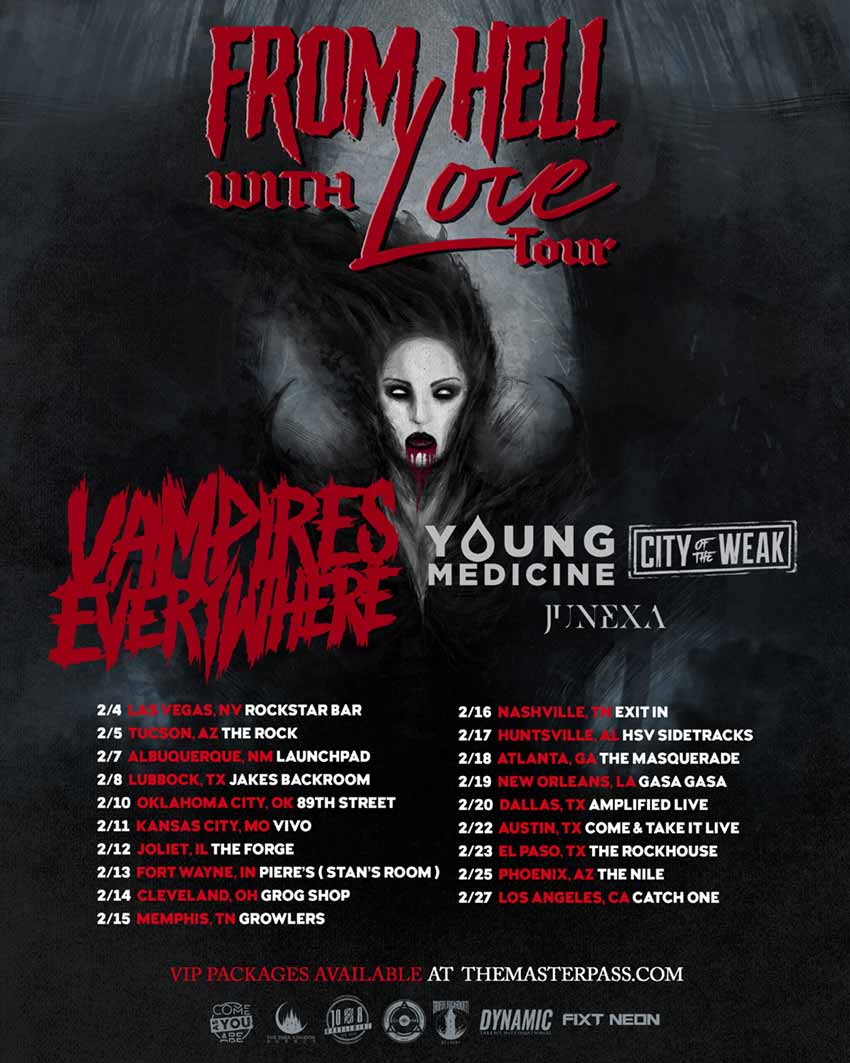 Also Check Out: Incubus announce March U.S. shows