Share the post "WVRM drops video for 'Black Flags Toward Sodom (Me Ne Frego)' x 'Tank Reaper'"
WVRM have today premiered a new music video that is soundtracked by two blistering tracks from their recent album release, Colony Collapse. The South Carolina grindcore outfit have joined the tracks Black Flags Toward Sodom (Me Ne Frego) and Tank Reaper in an unholy double feature, which is premiering now via Decibel magazine's website. Colony Collapse was released in April, and is available to purchase now.
Watch the video via Decibel here [also embedded below]:


Of the track, vocalist, Ian Nix comments:
"Black Flags… and Tank Reaper are two of our more explosive and unique tracks that we really wanted to expand on artistically. The video was directed and produced by Brittany Brock, an up and coming local film maker. We wanted the imagery and the story to be close to home. The video is based on a local girl who believed she was told by god in order to keep the world from ending she had to rip out her own eyes. She succeeded at this task."
Colony Collapse is a product of its surroundings, an anthology of its environment, and a detailed record of the lives of the people who made it. WVRM's music is political in nature, but far from a broad rage against the machine, their lyrics take a micro-look at the effects of socio-political entrenchment on everyday lives. Proudly working class, they explore both the psychological and physical meaning of being so. WVRM trace the lineage of their ancestral progress, and what it means to participate in a community that lacks upward momentum.
Stating that their music sounds as it does – nihilistic, vicious, caustic – because of where they're from, because of who they are – WVRM are striking out to redefine what extreme music from South Carolina can be.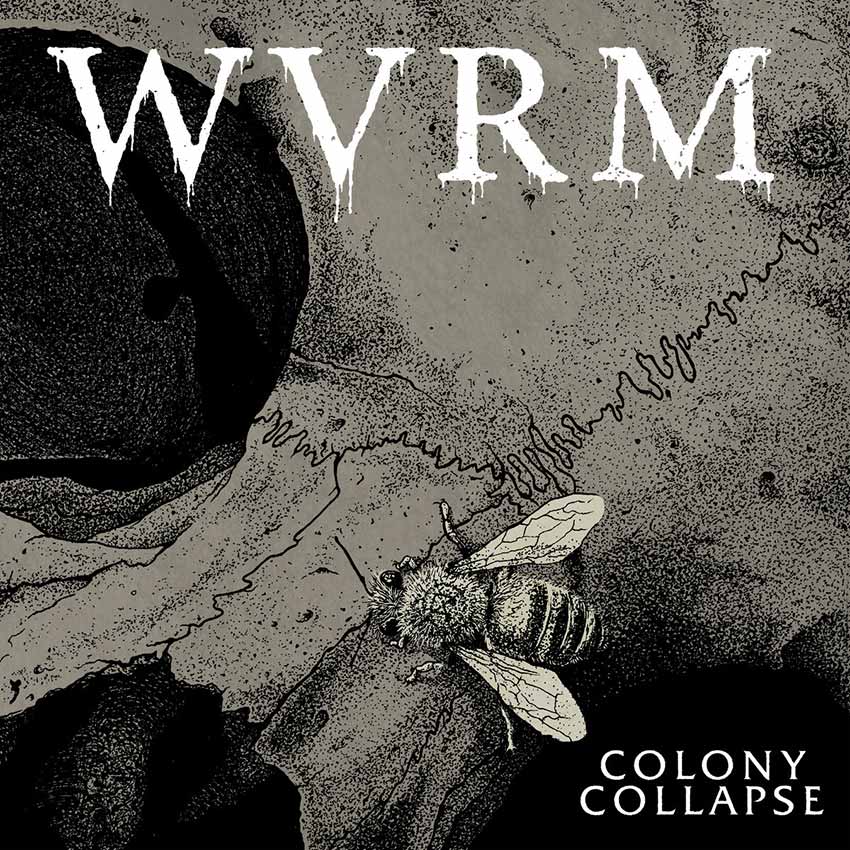 Photo credit: Zak Thornton
Press release courtesy of Prosthetic Records / Pioneer Music Press