Share the post "Atreyu release "Warrior" remix ft. Travis Barker + Zero 9:36"
California metalcore band Atreyu have shared the remix for their current single titled "Warrior," which features Travis Barker (Blink-182) and Zero 9:36 — stream the tune below. The song appears on the band's John Feldmann-produced album titled 'Baptize,' which is out now via Spinefarm.
"'Warrior' has been a beast of a track since its release," Atreyu say. "It's been such an amazing thing watching it grow and connect with the people. The time has come for a fresh take. Enter Zero 9:36. Same great 'Warrior' taste. New and improved 'Warrior' flavor."
In addition, Atreyu will embark on their previously announced 'The Baptize Tour' this fall. The U.S. outing, featuring support from Crown The Empire, Tetrarch, Saul and Defying Decay, takes off on November 9th in Dallas, TX and continues through December 16th in Santa Ana, CA. The band will also play shows with Nonpoint, Eighteen Visions, Dragged Under and others this fall. All dates are listed below.
Stream:



Atreyu on tour:
w/ Nonpoint, Tetrarch, Another Day Dawns:
9/3 — Green Bay, WI — Epic Event Center
9/4 — Newport, KY — Ovation
9/5 — Madison, WI — The Sylvee [TIX]
9/7 — Wichita, KS — Temple Live
9/8 — Fort Smith, AR — Temple Live [TIX]
9/10 — Danville, VA — Blue Ridge Rock Fest
_____
W/ Eighteen Visions, Dragged Under, Dying Wish:
10/5 — Phoenix, AZ — The Marquee
10/6 — Los Angeles, CA — 1720
_____
W/ Crown The Empire, Tetrarch, Saul, Defying Decay:
11/9 — Dallas, TX — Gas Monkey Bar And Grill
11/10 — Houston, TX — The Warehouse
11/11 — New Orleans, LA — Republic NOLA
11/13 — Daytona, FL — Welcome to Rockville [TIX]
11/15 — Atlanta, GA — The Masquerade [TIX]
11/16 — Charlotte, NC — The Underground [TIX]
11/17 — Baltimore, MD — Rams Head Live
11/19 — Pittsburgh, PA — The Roxian [TIX]
11/20 — Sayreville, NJ — Starland Ballroom
11/21 — New York, NY — Webster Hall
11/22 — Albany, NY — Empire Live [TIX]
11/23 — Hartford, CT — The Webster
11/24 — Worcester, MA — The Palladium
11/26 — Detroit, MI — The Majestic [TIX]
11/27 — Columbus, OH Newport Music Hall [TIX]
11/30 — Cleveland, OH — The Agora
12/1 — Grand Rapids, MI — The Intersection
12/2 — Joliet, IL — The Forge
12/3 — Belvidere, IL — The Apollo Theater AC
12/4 — Minneapolis, MN — Skyway Theatre
12/6 — Kansas City, MO — The Truman
12/7 — Denver, CO — The Summit [TIX]
12/9 — Salt Lake City, UT — The Depot [TIX]
12/10 — Boise, ID — Knitting Factory [TIX]
12/11 — Portland, OR — Roseland
12/12 — Seattle, WA — The Crocadile [TIX]
12/14 — Santa Cruz, CA — The Catalyst
12/15 — San Diego, CA — House of Blues [TIX]
12/16 — Santa Ana, CA — The Observatory [TIX]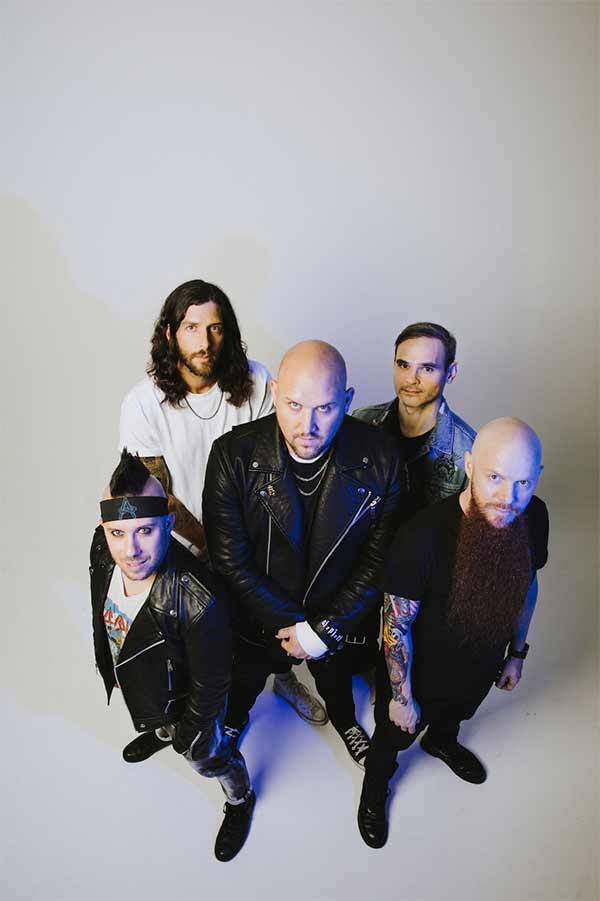 Also Check Out: The Bronx release "Peace Pipe" music video