Dutch extreme metal outfit Autarkh are now unveiling their live Roadburn Redux performance of the song "Clouded Aura," which is taken from the band's debut record, 'Form in Motion.' The clip can be found at THIS LOCATION [embedded below].
The band has also announced a string of Dutch shows for 2021! The full run of dates can be found below!
Autarkh comments: "It seems that parts of the world are able to open up again after various periods of lock downs. The shows that we have played so far this year were for camera's only at first, for instance our performance at Roadburn Redux festival of whom we like to share this video of 'Clouded Aura' with you. Then we did a couple of shows for a seated audience in June and July – now we hope to be able to play these upcoming shows for a full crowd of music enthusiasts. We would be delighted to see you there!"
ICYMI: Autarkh have recently been featured on the national television show 'Muziekstad' (Music City), from the Dutch broadcasting company 3Voor12/VPRO. In the 30-minute short documentary, founder Michel Nienhuis explains his take on the heavy music scene of the city of Tilburg (NL), which is a fertile ground for the arts. The TV show also features Autarkh's first ever live performance of the tracks "Turbulence" and "Alignment." Check out the documentary HERE (English subtitles are available.)
To misquote Allen Ginsburg "the circle DODECAHEDRON is broken. But with death comes rebirth." Autarkh takes a radical approach to their musical assault, consuming the listener with dizzying maelstroms of chaos. 'Form In Motion' embodies the word "extreme," putting forth an intrusive battery of blistering guitars, pummeling drums, spastic math metal salvos and cacophonous electronics that culminates in one of the most robust and daring debut records metal has seen yet.
'Form in Motion' is out NOW! Stream/download/order HERE.



Autarkh live dates:
9/24/21: Tilburg (NL) @ Little Devil
10/1/21: Nijmegen (NL) @ Soulcrusher Festival
10/15/21: Rotterdam (NL) @ Baroeg
10/24/21: Haarlem (NL) @ Patronaat
_____
Festival dates:
6/25/22: Clisson (FR) @ Hellfest
Track-list:
1. Primitive Constructs (1:23)
2. Turbulence (6:43)
3. Cyclic Terror (5:17)
4. Impasse (1:50)
5. Introspectrum (5:20)
6. Lost To Sight (7:39)
7. Metacognition (2:47)
8. Clouded Aura (7:25)
9. Alignment (6:39)
10. Zeit ist nur eine Illusion (2:27)
Total: 47:30
Recording line-up:
Michel Nienhuis: vocals, guitars, bass, programming
David Luiten: vocals, guitars
Tijnn Verbruggen: synthesis, beat design
Joris Bonis: synthesis, sound design
Music and lyrics: Michel Nienhuis
Production: Joris Bonis & Michel Nienhuis
Mix:
Turbulence, Cyclic Terror, Introspectrum, Lost To Sight, Clouded Aura and Alignment: David Luiten
Impasse: Tijnn Verbruggen
Primitive Constructs, Metacognition and Zeit ist nur eine Illusion: Michel Nienhuis
Master: Joris Bonis
Artwork: Manuel Tinnemans / Comaworx
Design & Layout: Arno Frericks & Reinier Bonis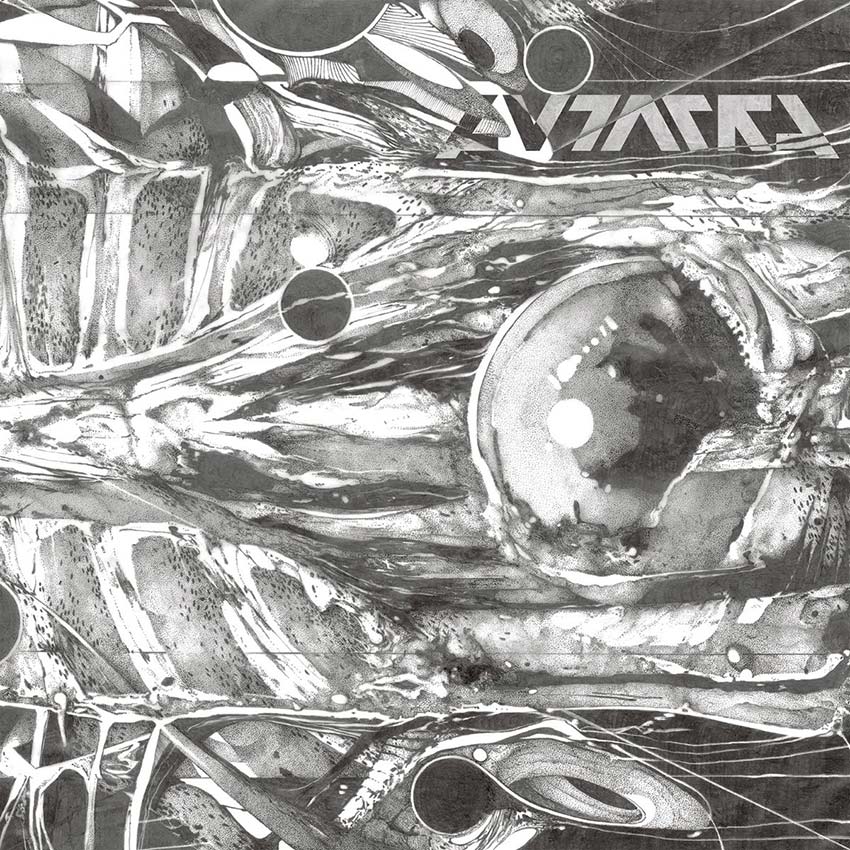 Press release courtesy of Season of Mist
Also Check Out: Opera Diabolicus share new album details, post first single