Los Angeles-based metallers Bad Wolves are currently hard at work on the production and recording of their new studio record, as revealed by the band's most recent Instagram post (as seen below) that depicts an in-studio photo of singer Tommy Vext and drummer John Boecklin at Sparrow Sound in LA. The social media quote reads: "BRO-MAGS We're working hard on BW 3 and we're pretty f*cking excited about."


Bad Wolves' most recent studio full-length, 'N.A.T.I.O.N.,' dropped via Eleven Seven Music on October 25, 2019, receiving mostly positive impressions at unleashing, with outlets like Go Venue Magazine describing the production on the record "phenomenal" and Maximum Volume Music calling the LP "one of the more modern sounding hard rock albums of 2019."
Bad Wolves' debut studio record, 'Disobey,' dropped on Eleven Seven, as well, on November 2, 2017, peaking at number 23 on the US Billboard 200 chart. The album, of course, features the mega hit cover of The Cranberries track "Zombie" (with an accompanying video that has 327 million YouTube views as of this posting). Ghost Cult Magazine described the effort as a "multi-faceted contemporary, very heavy, yet commercial album."
In more recent news and due to all the cancelled shows caused by the COVID-19 pandemic, Bad Wolves have been shifting their focus toward their Patreon page, which, for a subscription fee, allows fans to enjoy exclusive content like live rehearsals, tour diary videos, personal vlogs, special live streams of acoustic performances and playthroughs, along with cover songs (have you heard their chill-inducing rendition of Linkin Park's "Crawling"?) and more.
Coming up, Bad Wolves' single "Sober" will be featured in the upcoming feature film 'Sno Babies,' with more details on the matter to be revealed soon.
Stay tuned to BadWolvesNation.com for more news and updates.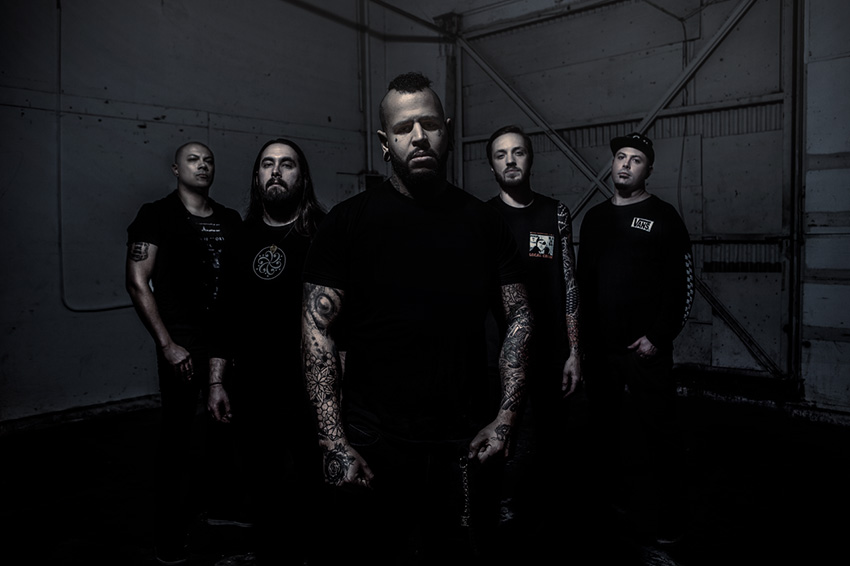 Photos via