Brattleboro, Vermont progressive sludge metal trio Barishi have announced the re-airing of their virtual performance from the Stone Church in Brattleboro, VT through Gimme TV.
The entire set will air on Friday, May 21st at 4PM PT // 7PM EDT, and fans can sign up and listen for free through the Gimme TV app (which is available in the Google Play and iTunes stores).
Barishi are supporting their 2020 full-length offering through Season of Mist, 'Old Smoke,' which is available at this location (stream it below).


'Old Smoke' track-list:
1. The Silent Circle (10:53)
2. Blood Aurora (10:22)
3. The Longhunter (06:20)
4. Cursus Ablaze (02:05)
5. Entombed in Gold Forever (06:35)
6. Old Smoke (13:25)
Album Length: 49:36
Recording Line-up:
Graham Brooks – Guitar/Vocals
Jonathan Kelley – Bass Guitar
Dylan Blake – Drums/Percussion
Current Live Lineup:
Graham Brooks – Guitar/Vocals
Jonathan Kelley – Bass Guitar
Dylan Blake – Drums
Joe Nickerson (Lich King) – Guitar
Guest Musicians: Mikey Allred played Keyboards/ Synth on all tracks except "The Longhunter"
Recording studio: Dark Art Audio, Nashville, TN, USA
Producer, mixing, mastering, and sound engineer: Mikey Allred
Cover artwork: Kuba Sokolski
Photo Credit: Josh Steele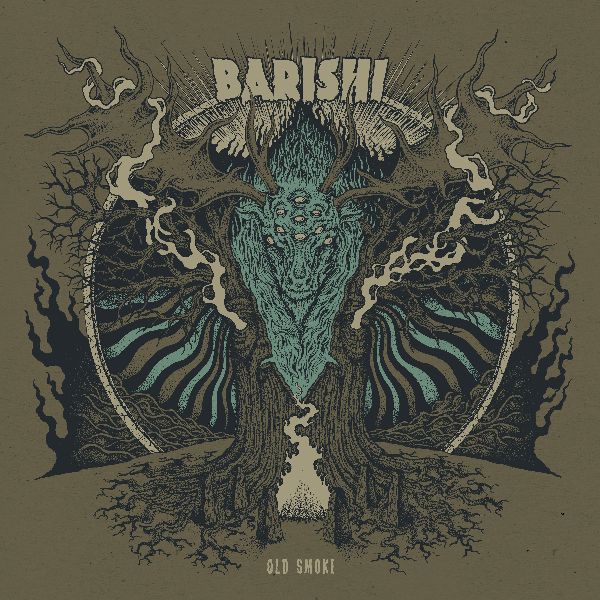 Also Check Out: Impure Wilhelmina streams new album 'Antidote' in full