UK drone/doom metal act Bismuth are planning to release a new one-off track this upcoming Friday, July 3rd, 2020.
"The song was commissioned by Burning Wheel to accompany the Kickstarter campaign they ran for their new game Torchbearer, and also features contributions from Vile Creature," explains the official announcement. "The track will be released via Bandcamp this Friday, when the music platform will waive their fees; proceeds will go towards Black Lives Matter charities and The Forest Carbon Project, which aims to plant new trees and restore peatlands so increasing the carbon storage capacity in the UK."
Of the track, Bismuth's bassist and vocalist Tanya Byrne comments:
"Although I didn't have access to amps, we saw it as a challenge to see if we could record a track completely by ourselves. The outcome was In Tenebris Lux. Roughly translated, it means 'There is always light in the dark'. This phrase is important to remember in these dark times."
Vocals for In Tenebris Lux were recorded by Vic, KW, (both Vile Creature) and Tanya. Recording was handled by KW and Tanya, with bass, drum programming, synths, mixing, mastering all also taken care of by Tanya. Artwork is by Arik Roper (Sleep, Earth, Sunn) and can can be checked out below.
In addition and starting this evening (6/29), Bismuth will perform live as part of a series of events hosted by Hotel-Radio; they'll play a double header with fellow UK band Kurokuma, broadcast live from The Black Heart venue in London. Get more info here.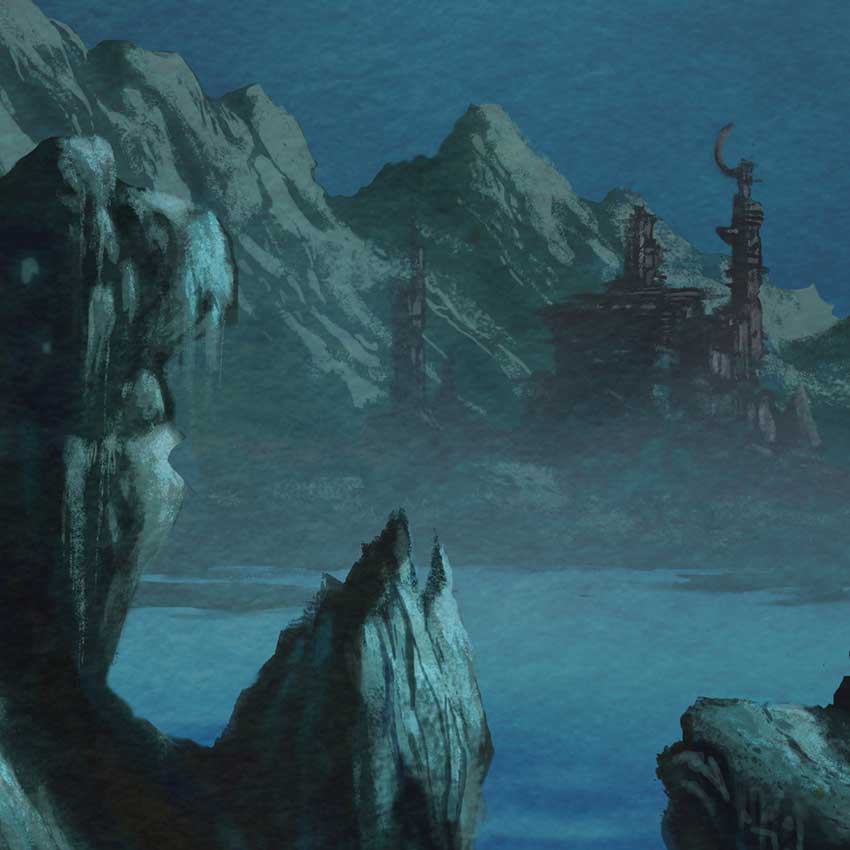 Artist photo by Emma Falconer