London-based international five-piece, CALLIGRAM, have today premiered the third track from their upcoming album, 'The Eye Is The First Circle.' Kenosis is premiering via Invisible Oranges today alongside an interview with the band, and will hit streaming services this Friday. The Eye Is The First Circle will be released on April 10, preorders are available now.
Stream "Kenosis":


Of the track the band comment:
"In Christian theology, Kenosis is the renunciation of his divine nature by Christ during the incarnation. And in this song, we are using this image to convey the idea that you can only accept death and chaos if you're willing to reject all the inauthentic aspects of existence.
"The lyrics talk about the fact that people often try to ignore the ugly truth about their existence (death, chaos, the absence of purpose/meaning…), when acknowledging and embracing it is the only authentic way to be human."
The Eye Is The First Circle is an eight track pummelling of raucous guitars, d-beat rhythms and lyrics sung entirely in Italian. The album title derives from a Ralph Waldo Emerson essay titled Circles which starts: "The eye is the first circle: the horizon which it forms is the second; and throughout nature this primary figure is repeated without end." Although the essay is about the transience of life and the ever-evolving aspect of nature, the band chose to give the first sentence a new meaning by interpreting the image of the circle that surrounds every person as a sphere within which one has a duty of care towards the people around them. This message of love acts as a counterpoint to the negative and pessimistic lyrics, and gives a sense of purpose to an otherwise seemingly meaningless existence.
Recorded, mixed and mastered by Lewis Johns at The Ranch Production House during October 2019, The Eye Is The First Circle is an abrasive, relentless ball of energy, designed to short circuit nerves upon first listen. Ultimately, CALLIGRAM have made the album they want to listen to – the album that's missing from their record collection; an album that says what nobody else was saying to them. The Eye Is The First Circle is a complex and multilayered experience, crammed into a little over half an hour of playing time.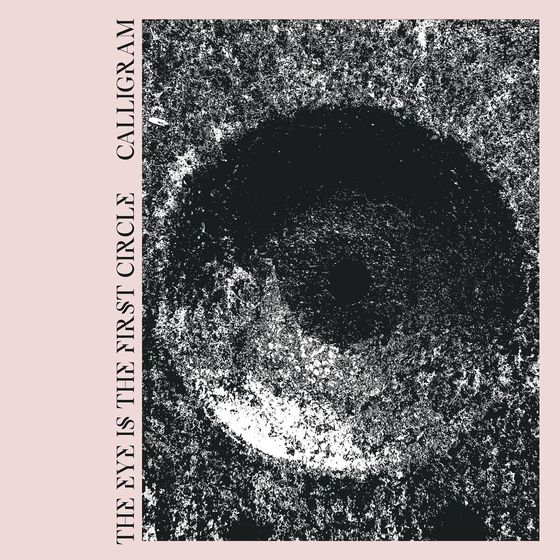 The Eye Is The First Circle – track list:
1. Carne
2. Serpe
3. Vivido Perire
4. La Cura
5. Kenosis
6. Anedonia
7. Pensiero Debole
8. Un dramma vuoto e insanabile
Press release courtesy of Pioneer Music Press / Prosthetic Records