Share the post "Cannabis Corpse hosts 4/20 Gimme Radio "Wake and Bake" special"
Weed lovers have been blessed with an entire month of 4/20 this year and what better way to celebrate the high holidaze than with stoner death metal icons CANNABIS CORPSE! The band will be hosting a very special two-hour "Wake and Bake" show via Gimme Radio on April 20 at 8:00 A.M. PDT // 11:00 A.M. EDT // 17:00 CEST. Bassist/vocalist Phil "Landphil" Hall hand selected some of his favorite tunes and will be present for a live Q&A and to talk all things weed and metal. You can sign up for FREE and listen at THIS LOCATION.
CANNABIS CORPSE are supporting their dank new album, 'Nug So Vile,' which was released in 2019. Watch the 'Mad Cop/Dawn of the Dead' inspired music video for the song "Dawn of Weed Possession" HERE.
CANNABIS CORPSE have also recently released a new lyric video for the track 'From Enslavement to Hydrobliteration,' which is created entirely by drummer Josh "Hallhammer" Hall. The hilarious animated video can be viewed HERE
'Nug So Vile' is available for purchase HERE.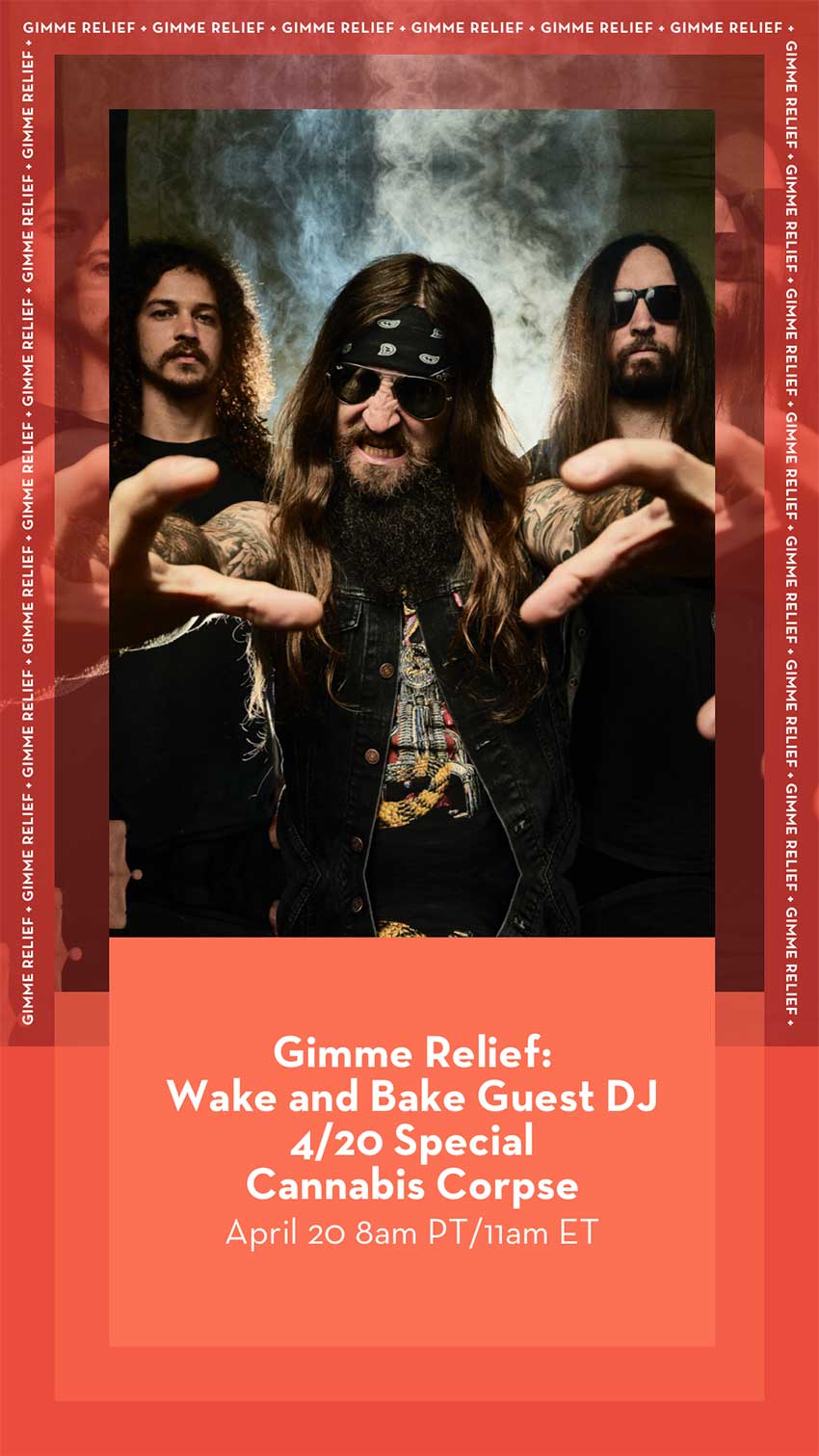 Artist photo by Kip Dawkins
Press release courtesy of Season of Mist