Carach Angren have confirmed their new live drummer, Michiel van der Plicht, who officially replaces Ivo "Namtar" Wijers following his departure earlier this year.
Carach Angren state:
We hereby present you our new live drummer!

Michiel van der plicht will blast the horror during our shows from now on. An incredibly skilled and passionate drummer, some of you have witnessed his talent already during our shows on the 70.000 Tons of Metal cruise. Despite the current situation in the world, we can't wait to be back on stage. Get ready for another single of "Franckensteina Strataemontanus" soon!
Michiel comments:
I am very proud to be fulfilling the drum duties for Carach Angren from now on. It was an easy choice to make when the band approached me, as Carach Angren's style fits mine perfectly. My first shows were to fill in for Namtar at 70000 Tons of Metal where we proved to be a great team, in both musically and personal levels. We have the same goals and mindsets, working hard and I am very excited to hit the road and spread the horror.
They also note that Michiel runs his own drum school (Drumschool van der Plicht) and is endorsed by Tama Drums, Meinl Cymbals, Evans Drumheads, Promark, and Czarcie Kopyto.
In more news, Carach Angren recently revealed their new single "Monster" in lyric video form. The track comes off the band's sixth full-length record, 'Franckensteina Strataemontanus,' which drops on May 29th via Season of Mist (pre-order).
Regarding the single, Carach Angren comment:
'Monster' will give you a grim insight in the overall story that is about to unfold. The track is set to a menacing lyric video created by Tamara Llenas featuring the horrifying otherworldly artwork of Stefan Heilemann, which you will also find throughout all the killer pre-order bundles that go on sale as of today.
Stream "Monster":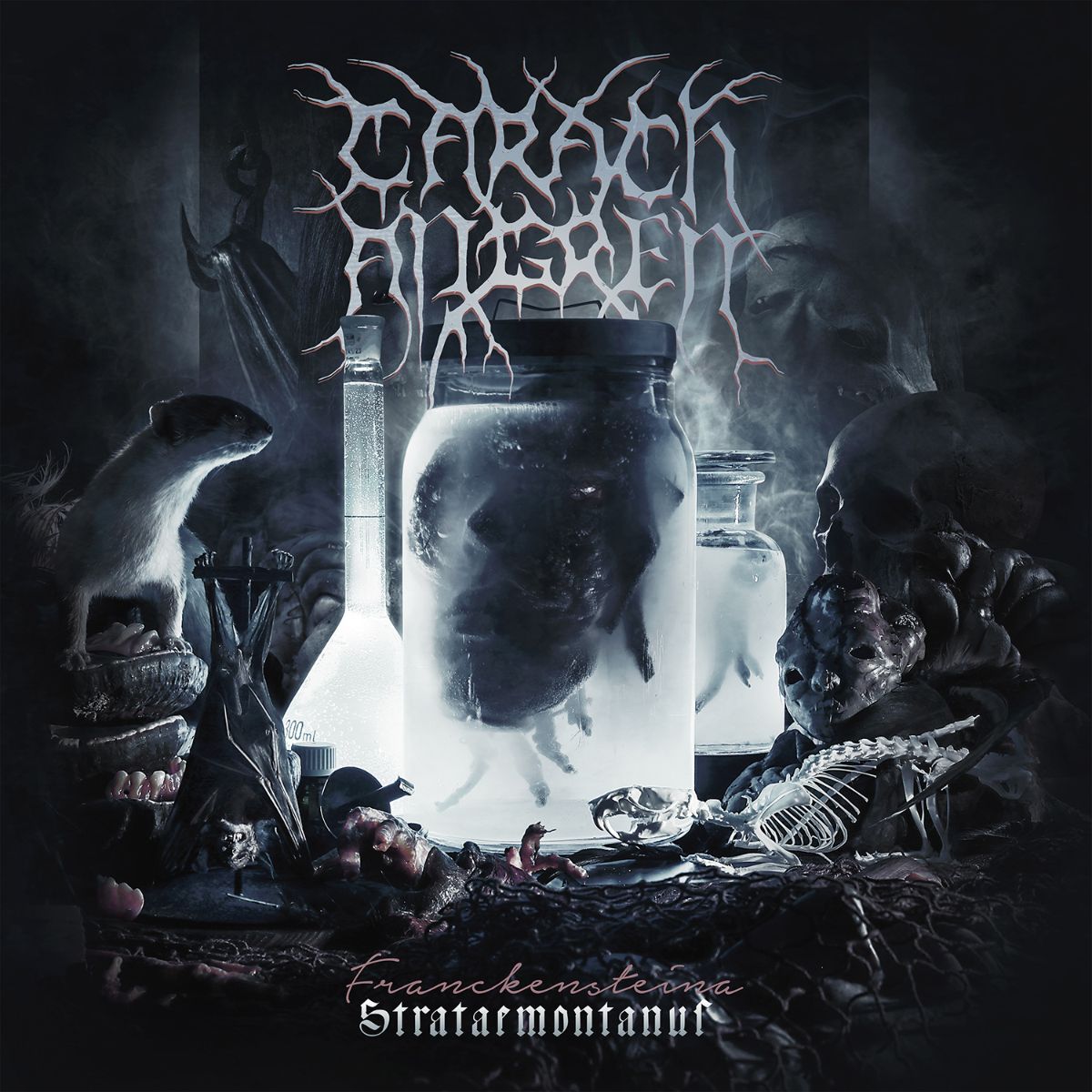 Track list:
1. Here in German Woodland (01:35)
2. Scourged Ghoul Undead (05:38)
3. Franckensteina Strataemontanus (03:03)
4. The Necromancer (04:08)
5. Sewn for Solitude (03:52)
6. Operation Compass (06:00)
7. Monster (03:33)
8. Der Vampir von Nürnberg (06:00)
9. Skull with a Forked Tongue (05:56)
10. Like a Conscious Parasite I Roam (08:16)
Bonus
11. Frederick's Experiments (02:40)
Total playing time: 50:41
Carach Angren Live Dates:
05/22: Bornstedt (DE) @ Dark Troll Festival
11/14: Monterrey (MX) @ Mexico Metal Fest 2020
Top photo by Eus Straver / Metal-Experience
Bottom photo by Stefan Heilemann