Share the post "Carnation reveal drum play-through for "Napalm Ascension""
Old school death metal revivalists Carnation have shared a drum play-through for their new song, 'Napalm Ascension,' which is taken from their recently released full length, 'Where Death Lies.' The clip can be seen at THIS LOCATION [embedded below].
Drummer Vincent Verstrepen comments: "I'm very excited to unleash the very first drum play-through of 'Where Death Lies.' The writing process of 'Napalm Ascension' came together pretty naturally. Most of the songs on the album started from jam-sessions with the band. I tried to keep a certain flow and groove in this particular song. Enjoy & thank you all for watching!"
'Where Death Lies' is out NOW and can be ordered, streamed, and downloaded HERE.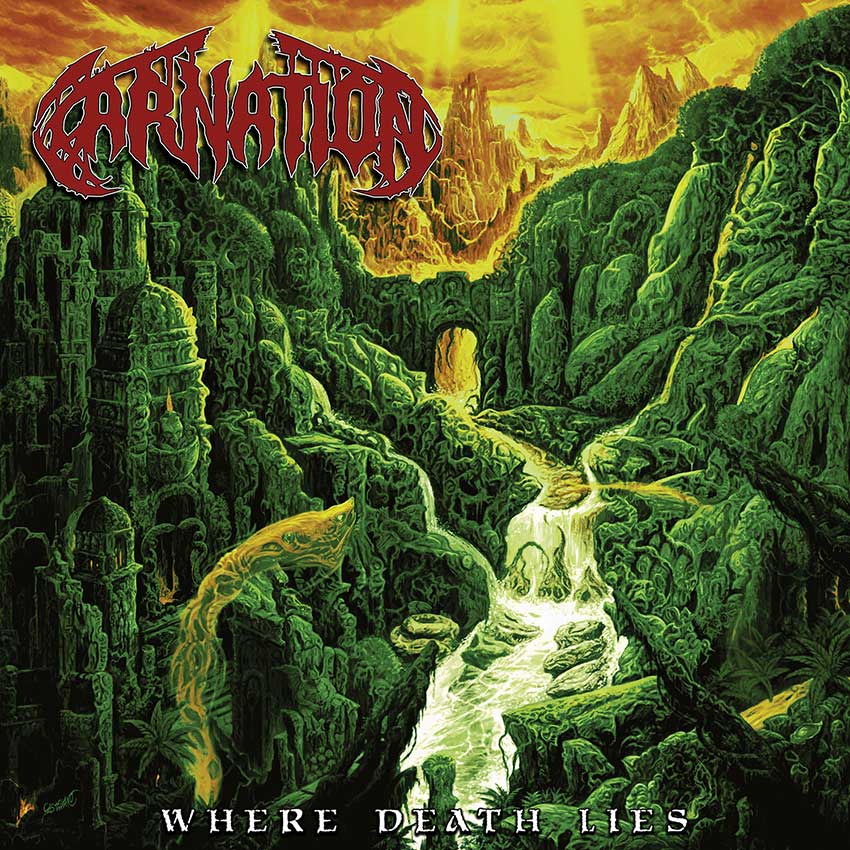 Track-list
1. Iron Discipline (3:52)
2. Sepulcher of Alteration (4:22)
3. Where Death Lies (3:26)
4. Spirit Excision (3:46)
5. Napalm Ascension (4:09)
6. Serpent's Breath (4:47)
7. Malformed Regrowth (3:09)
8. Reincarnation (5:24)
9. In Chasms Abysmal (7:39)
Total playing time: 40:34
Press release courtesy of Season of Mist