Share the post "Cryptodira announce 'A Storm Called Progress' live stream"
New York proggy death metallers Cryptodira have announced an upcoming two-day live streaming event being called 'A Storm Called Progress,' which has been set for May 11th and 12th at 7PM EST. The in-studio performance will feature a full set consisting of their newest album, 'The Angel of History.'
"Captured at Graphic Nature Audio, the session was engineered by Matt Guglielmo, and mixed and mastered by Jamie King," says toady's announcement. "The stream will be available to watch for free on the band's Twitch channel (twitch.tv/CryptodiraBand) while the band will be present to virtually chat with fans. Following the full album performance, fans can expect play-throughs, lyric analysis, and the individual song performances to be released every month."
Speaking on the event, vocalist/guitarist Scott Acquavella states:
As a band that's always done things the old fashioned way of writing, recording, and touring, pandemic life has been a particularly weird adjustment for us. Having put out a record in the middle of it, we were hellbent on finding a way to bring people closer to The Angel of History than anything else we've done before, and the answer to that was A Storm Called Progress.

A Storm Called Progress is centered around a live, in-studio performance of The Angel of History recorded at Graphic Nature Audio and mixed/mastered by Jamie King that will be premiered as a two day live stream event on our Twitch Channel. From there, the following months will see a series of video releases, with each month being dedicated to a different song on the record. For each song there will be an instrumental play-through video, a deep dive lyrical analysis video, and a video cut of that individual song from the live performance to explore The Angel of History in a completely different context.

We weren't content to just put out any old video performance in a sea of COVID-inspired live streams and it was important to us to release a body of work that would be engaging for listeners and creatively challenging for us, pandemic or not.
Cryptodira's sophomore full-length album 'The Angel of History' is out now through Good Fight Music, get it here. Check out the stream flyer below.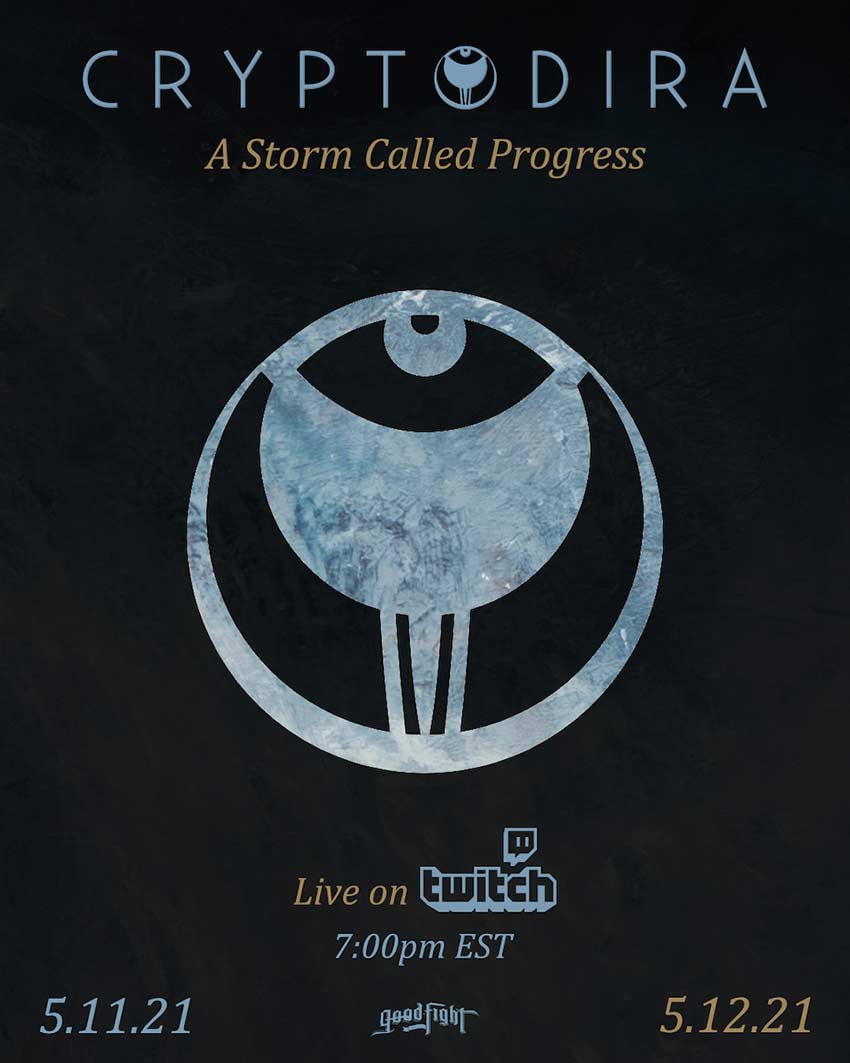 Also Check Out: Melvins announce new stream, 'Melvins TV, Vol. 3: May Day! May Day! May Day!'