Blackened industrial doom collective Culted will be releasing their brand new full-length, 'Nous,' on February 26, 2021! The album artwork, tracklist, and details can be found below. In conjunction with the announcement, the band has shared the first single, "Lifers," along with an accompanying music video. The song and video, which was created entirely by the band, can be found at THIS LOCATION [embedded below].
Culted comments on the track, "The song 'Lifers' is our most direct musical expression. The song acknowledges an indebtedness to the extreme metal giants of our past while also exploring the path of the distinctive and sometimes divisive artist, the individualist, and aesthete. Lyrically, 'Lifers' celebrates the profound wounds of art and artist."


Track List:
1: Lowest Class [7:47]
2: Lifers [4:59]
3: One Last Smoke [4:45]
4: Ankle Deep [5:29]
5: Black Bird [5:28]
6: Opiate the Hounds [4:14]
7: Maze [8:07]
8: Crown of Lies [6:40]
9: The Grid [7:36]
10: Crush My Soul (Godflesh cover) [8:41]
Total: 63:00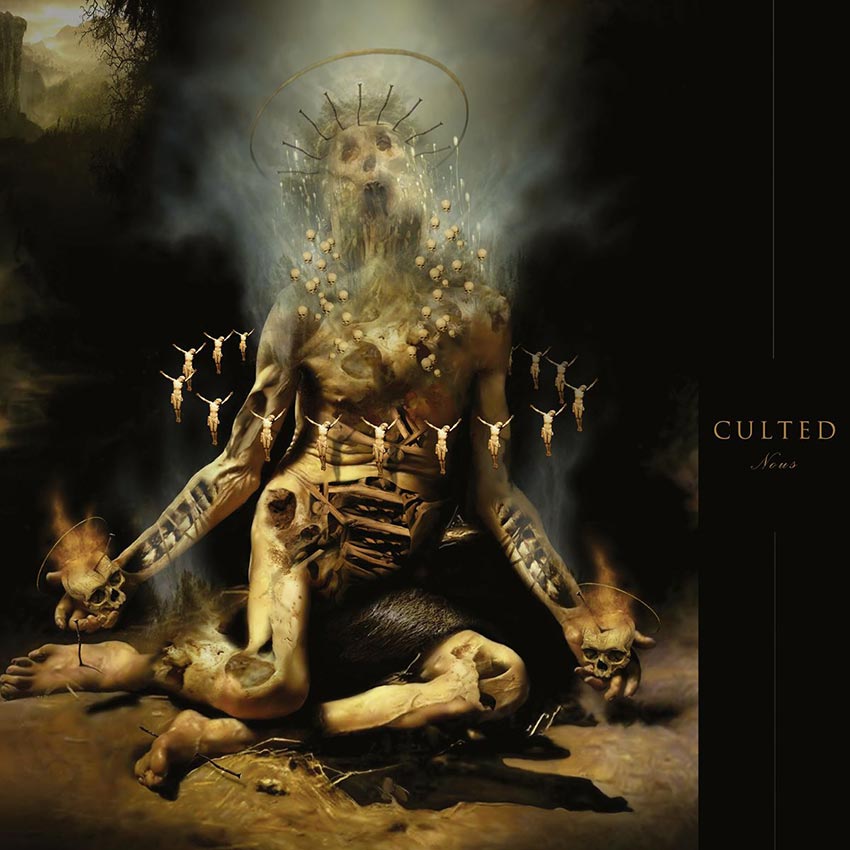 Lineup:
Matthew Friesen – guitar, bass, keyboards, noise and percussion
Michael Klassen – guitar, bass keyboards, noise and percussion
Kevin Stevenson – drums and percussion
Daniel Jansson – Vocals and noise
Recording:
Vocals and sound recorded at Culted home studios in Gothenburg, Sweden and Winnipeg, Canada. Drums were recorded at Bedside Studios in Winnipeg, Canada.
Producer / sound engineer:
Vocals and sound produced and recorded by Culted
Drums recorded by Len Milne
Mixing studio and engineer:
Culted via home studio
Mastering studio and engineer:
John Golden at Golden Mastering in California, USA (Neurosis, Melvins, Sonic Youth)
Guest Musicians:
Jay Gambit (Crowhurst): Additional sound treatment on "Crush My Soul"
Cover Art: Ettore Aldo Del Vigo
Press release courtesy of Season of Mist