Share the post "Eclipse announce live release, share "Runaways" live clip"
Swedish rockers Eclipse have announced their first ever official live release in the form of 'Viva La VicTOURia,' which marks the follow-up to the band's lastest studio album, 'Paradigm.'
"'Viva La VicTOURia' showcases the band's performance in Gothenburg (Göteborg), Sweden on December 21, 2019 during their tour in support of the aforementioned album," says today's announcement.
The new live effort will be available on 2CD/DVD, Blu-ray, and 3xLP on November 6, 2020. Pre-order/save at this location.
In addition, the band have released a live video for their track "Runaways" — watch below.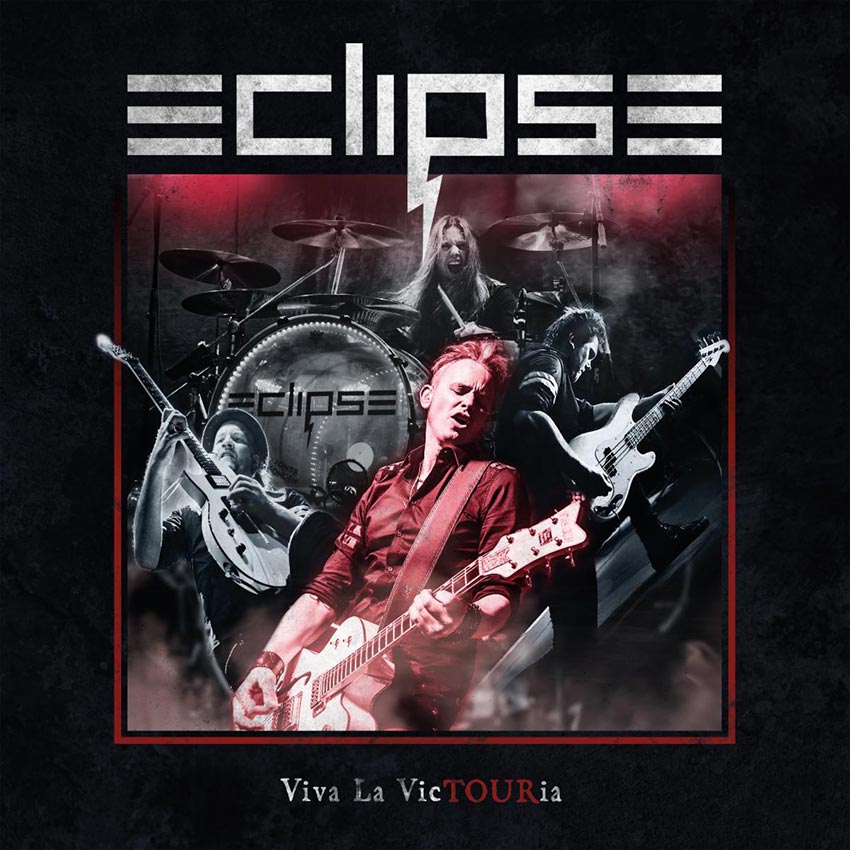 CD1
1. Viva La Victoria
2. Mary Leigh
3. Blood Wants Blood
4. The Storm
5. Vertigo
6. Jaded
7. Shelter Me
8. United
9. The Downfall Of Eden
10. When The Winter Ends
11. Take Me Home
12. Battlegrounds
CD2
1. Black Rain
2. Blood Enemies
3. Stand On Your Feet
4. Runaways
5. I Don't Wanna Say I'm Sorry
6. Never Look Back
7. Driving One Of Your Cars (Studio Version)
8. The Downfall Of Eden (Acoustic Version)
9. When The Winter Ends (Acoustic Version)
10. Battlegrounds (Quarantine Live)
11. Driving One Of Your Cars (Quarantine Live)
12. Delirious (Quarantine Live)
LP bonus tracks:
-Mary Leigh (Quarantine Live)
-Hurt (Quarantine Live)
DVD / BR bonus contents:
Documentary
Line-up:
Erik Mårtensson – Vocals
Magnus Henriksson – Guitars
Philip Crusner – Drums
Victor Crusner – Bass