Belgian dark metal band Emptiness have announced a special live streaming event from venue Le Botanique in Brussels. The virtual gig will take place on April 29, 2021 at 19:00 UTC.
Regarding the show, Emptiness comment, "We have partnered with Lebotanique to offer you a deep introspective live experience. This adaptation brings a new light in the tunnel they lured us in with our new album 'Vide'…"
The event is completely free for all to watch on Facebook — see the event page HERE. Check out the flyer below.
ICYMI: Emptiness recently streamed their new album 'Vide' in full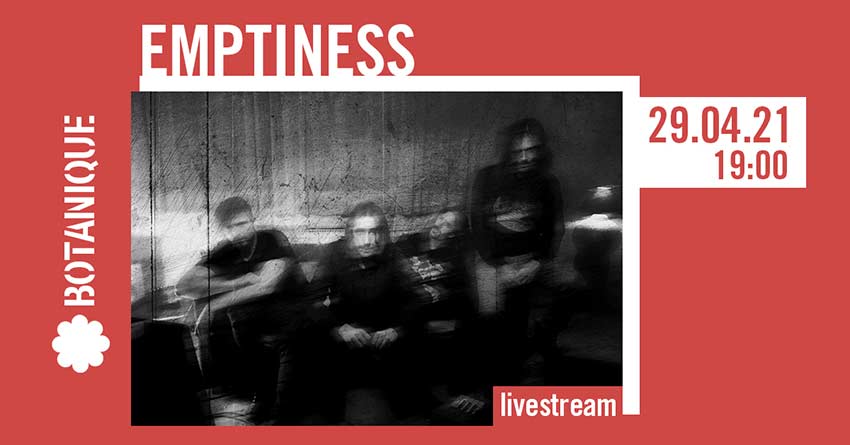 Also Check Out: Cryptodira announce 'A Storm Called Progress' live stream