New York hardcore bunch Every Time I Die have revealed their new song dubbed "Planet Shit," which you can check out below. The tune appears on the band's recently revealed ninth studio album titled 'Radical,' which comes out on October 22nd through Epitaph Records (pre-order).
"["Planet Shit"] takes an unflinching look at the inevitable social upheaval born of generations of inequity," states a press release. "I was just calling it like I was seeing it," adds vocalist Keith Buckley. The new track follows previously unearthed songs "Post-Boredom," "AWOL," "A Colossal Wreck," and "Desperate Pleasures."
The presser adds, "Produced and mixed by Will Putney (Acacia Strain, Body Count, The Amity Affliction), Radical is 16 tracks of peak-ETID, alchemized by a swampy summoning of southern rock and coarse poetry, the music swirls beneath sardonic and clever wordplay, cementing the band as leaders, not followers. While inspired by the unrest and upheaval around the world over the past five years, Radical focuses on humanity, decency, self-worth, and even a bit of spirituality more so than politics."
"I'm dealing with difficult matters this time that isn't only personal for me but are also universal and more communal experiences," Keith explains. "The songs are realistic in that they acknowledge that things require a lot of work. But it's ultimately a very hopeful and uplifting record."
Stream:



'Radical' track list:
1. Dark Distance
2. Sly
3. Planet Shit
4. Post-Boredom
5. A Colossal Wreck
6. Desperate Pleasures
7. All This And War
8. Thing With Feathers
9. Hostile Architecture
10. AWOL
11. The Whip
12. White Void
13. Distress Rehearsal
14. sexsexsex
15. People Verses
16. We Go Together
Every Time I Die tour dates:
2021
9/23 Memphis, TN Growlers
9/24 Birmingham, AL Furnace Fest
12/10-11 Buffalo, NY 'TID The Season
_____
2022
supporting Underoath
Fri/Feb-18 Dallas, TX @ Southside Ballroom [TIX]
Sat/Feb-19 Houston, TX @ Bayou Music Center [TIX]
Sun/Feb-20 San Antonio, TX @ The Aztec Theatre [TIX]
Wed/Feb-23 Phoenix, AZ @ The Van Buren [TIX]
Thu/Feb-24 Los Angeles, CA @ The Wiltern [TIX]
Fri/Feb-25 Anaheim, CA @ House of Blues [TIX]
Sat/Feb-26 San Francisco, CA @ The Warfield*
Mon/Feb-28 Seattle, WA @ Showbox SODO*
Tue/Mar-01 Vancouver, BC @ The Vogue Theater*
Wed/Mar-02 Spokane, WA @ Knitting Factory* [TIX]
Fri/Mar-04 Salt Lake City, UT @ The Complex [TIX]
Sat/Mar-05 Denver, CO @ The Ogden Theatre*
Mon/Mar-07 Minneapolis, MN @ The Fillmore [TIX]
Tue/Mar-08 Chicago, IL @ Radius*
Wed/Mar-09 Detroit, MI @ The Fillmore [TIX]
Fri/Mar-11 Toronto, ON @ History [TIX]
Sat/Mar-12 Cleveland, OH @ Agora*
Sun/Mar-13 Wallingford, CT @ The Dome [TIX]
Mon/Mar-14 Boston, MA @ House of Blues [TIX]
Tue/Mar-15 Pittsburgh, PA @ Stage AEv
Thu/Mar-17 Brooklyn, NY @ Brooklyn Steel*
Fri/Mar-18 Silver Spring, MD @ The Fillmore [TIX]
Sat/Mar-19 Philadelphia, PA @ The Fillmore [TIX]
Sun/Mar-20 Sayreville, NJ @ Starland Ballroom*
Tue/Mar-22 Cincinnati, OH @ ICON [TIX]
Wed/Mar-23 Charlotte, NC @ The Fillmore [TIX]
Fri/Mar-25 Atlanta, GA @ Tabernacle [TIX]
*Not a Live Nation Date
Every Time I Die is Keith Buckley (vocals), Jordan Buckley (guitar), Andy Williams (guitar), Steve Micciche (bass), and Clayton "Goose" Holyoak (drums).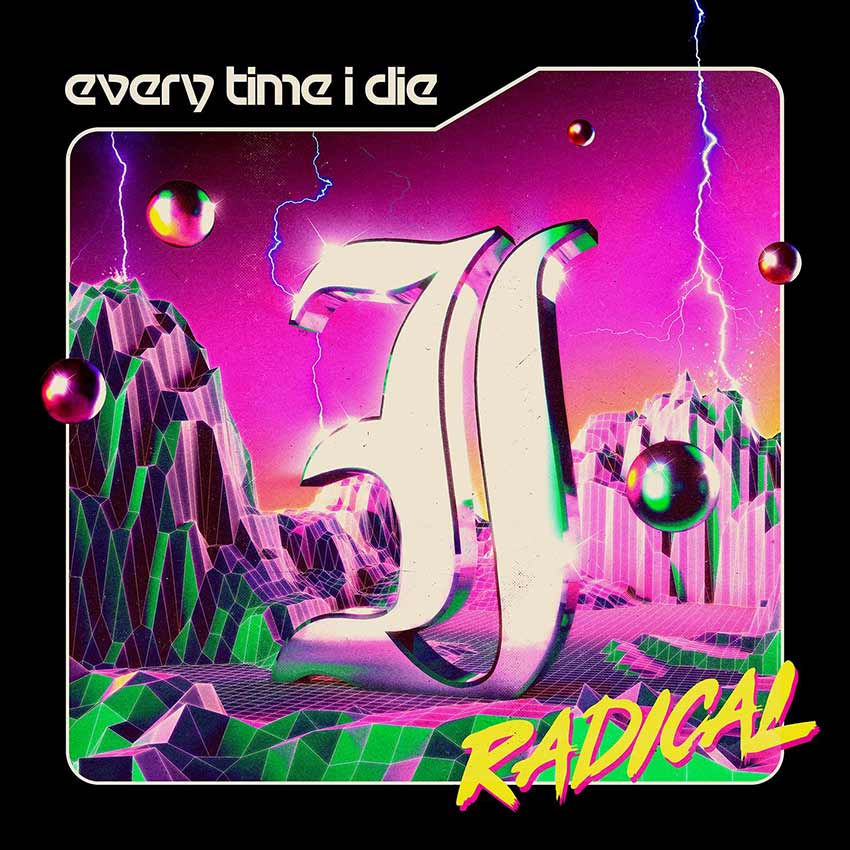 Photo by Michael Watson
Also Check Out: Corey Taylor covers "Holier Than Thou" by Metallica