West coast metallers Fear Factory have officially released their new song titled "Disruptor" — stream the tune below.
The fresh track appears on the band's just-announced new full-length album dubbed 'Aggression Continuum,' which comes out on June 18, 2021 through Nuclear Blast Records (see the track listing and LP artwork below, pre-order here).
The impending full-length effort features the final recordings with Burton C. Bell (who departed the band last year) as the group's vocalist.
In 2021, Fear Factory is Dino Cazares (guitars, backing vocals), Mike Heller (drums), and Tony Campos (bass, backing vocals).
Stream:



Official video:
'Aggression Continuum' track listing:
01 – Recode
02 – Disruptor
03 – Aggression Continuum
04 – Purity
05 – Fuel Injected Suicide Machine
06 – Collapse
07 – Manufactured Hope
08 – Cognitive Dissonance
09 – Monolith
10 – End Of Line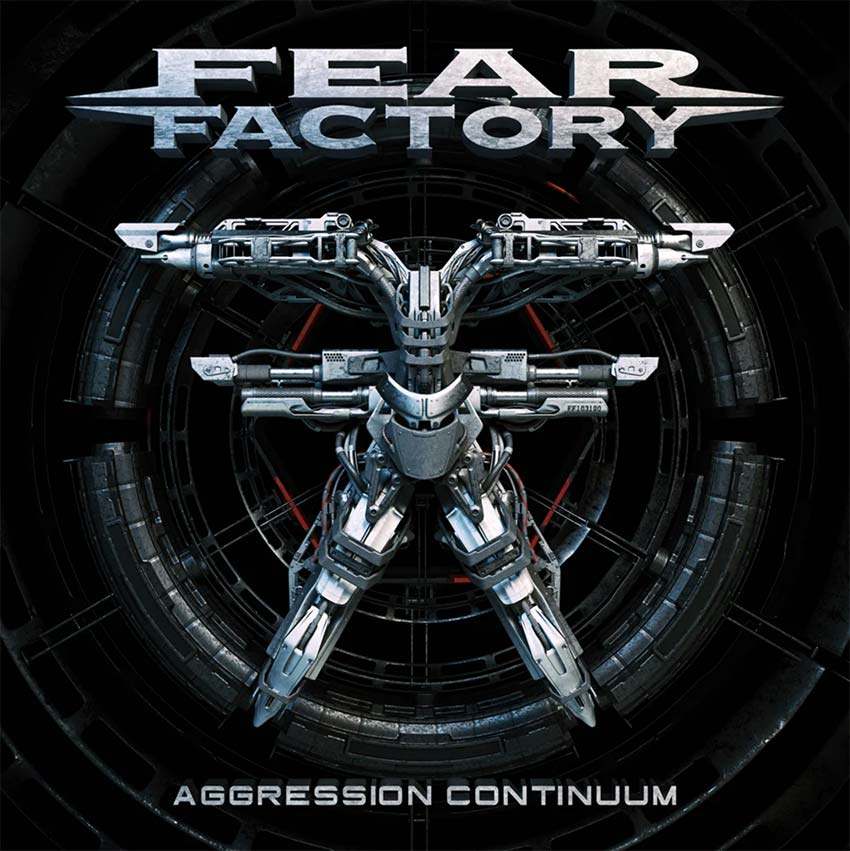 Also Check Out: Pestilence unveil new video single, "Morbvs Propagationem"