Finnish troll metallers Finntroll have today unleashed their new single "Forsen" in animated music video form. The song is the second track to come off the band's upcoming seventh studio album, 'Vredesvävd,' which officially comes out on September 18th through Century Media Records (pre-order).
Speaking on the clip, which was created by Animaatiokopla, the band says:
The shaman's journey into the other is portrayed in myriads of ancient art. Often symbolized by a stream that flows into the earth, riding the rapids one can unravel mysteries, deep within the layers of consciousness. There one can find oneself, if one dares to search deep enough.
Stream "Forsen":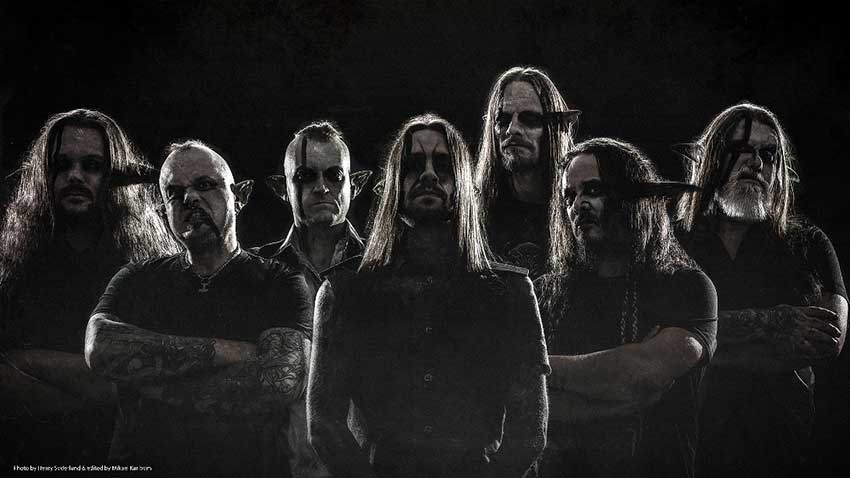 'Vredesvävd' Tracklist:
Väktaren 00:02:48
Att Döda Med En Sten 00:03:37
Ormfolk 00:03:58
Grenars Väg 00:03:44
Forsen 00:04:07
Vid Häxans Härd 00:04:01
Myren 00:02:49
Stjärnors Mjöd 00:04:08
Mask 00:03:01
Ylaren 00:05:06