Share the post "Gemini Syndrome reveal new album '3rd Degree – The Raising' + song "Abandoned""
LA-based alternative metallers Gemini Syndrome have announced their new album '3rd Degree – The Raising,' which drops on October 15, 2021 through Century Media Records (pre-order). For a taste of the impending record, check out new single "Abandoned" below.
A presser states, "3rd Degree – The Raising is the long awaited, mind bending final chapter of GEMINI SYNDROME's debut trilogy of albums; the first being 2013's Lux, and the second being 2016's Memento Mori (which hit #1 on Billboard Heatseakers Album Chart and spawned five singles). But whereas those first two albums dealt with the painful struggles of life and death, 3rd Degree – The Raising celebrates the extreme rituals of rebirth. Produced by Matt Good (Asking Alexandria, Memphis May Fire, Hollywood Undead) this is undeniably the heaviest, and darkest album of the band's career; featuring the singles "Die With Me," "IDK," "Abandoned" and "Reintegration.""
Vocalist Aaron Nordstrom comments, "The album is about death and rebirth. Finding your true self and fostering its growth so as to help build the world better than we inherited it. In the process of this record I made some major life choices. Mainly to stop killing myself slowly with alcohol. Two years without a drink, and a couple near death experiences later, I think I have ample experience to talk about a subject as elusive as death."
Drummer Brian Steele Medina says, "The twist to the 3rd and "final" degree, is that it's not the end at all. Rather, it's a rebirth contingent upon our growth and lessons learned from the suffering of our past mistakes. A spiritual growth that can only be attained through baptism by fire. A metaphorical, yet very real resurrection — THE RAISING."
Nordstrom adds, "Our hope is that through sharing our experiences, lessons learned, and battles overcome, that we can help others to examine their own consciousness. Their role in the world in its almost infinite capacity, and to help remind each other that we are ALL in this together. We are a family, and when we are United in our commonality, we can achieve things worthy of the attention of the GODS. If you want to change the world, quietly go to work on yourself."
Stream:



'3rd Degree – The Raising' track listing:
1-Reintegration
2-IDK
3-Die With Me
4-Baptized In Fire
5-Children of the Sun
6-Abandoned
7-Broken Reflection
8-Sum Quod Eris
9-Best of Me
10-Absolution
11-Hold the Line
12-Where We Started From
13-Fiat Lux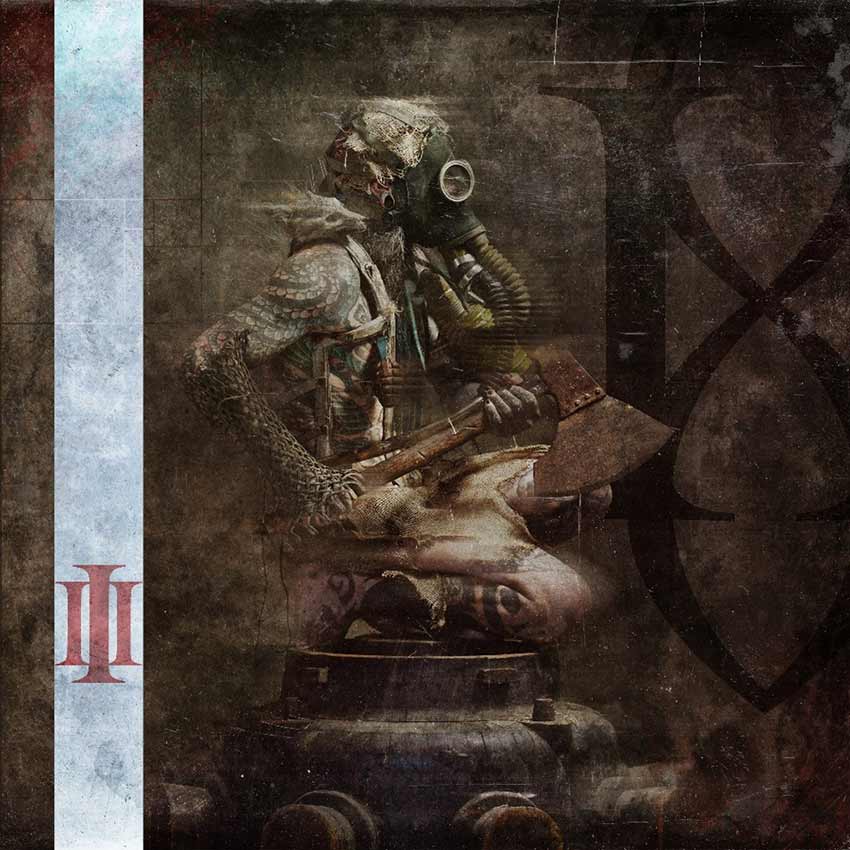 Gemini Syndrome are currently on tour in America — see remaining tour dates below.
JULY 2021
23 Westland, MI – Token Lounge [TIX]
24 Marietta, OH – Adelphia Music Hall
25 Rochester, NY – Montage Music Hall
27 Clifton, NJ – Dingbatz [TIX]
28 Pittsburgh, PA – Crafthouse
30 Stroudsburg, PA – Sherman Theater
31 Harrisburg, PA – Stage On Herr [TIX]
AUGUST 2021
01 Baltimore, MD – Baltimore Soundstage [TIX]
03 Ft Wayne, IN – Ft Wayne Entertainment Center
05 Columbus, OH – King Of Clubs
06 Akron, OH – Empire Concert Club
07 Louisville, KY – Diamond Ballroom [TIX]
08 Nashville, TN – Basement East [TIX]
10 Tusla, OK – The Shrine
11 Oklahoma City, OK – 89th Street Collective
12 Lawrence, KS – Bottleneck
14 Denver, CO – Oriental Theater
15 Albuquerque, NM – Launchpad




Featured photo by Dean Karr
Also Check Out: Red Fang announce July streaming event