Swedish heavy rockers Ghost have released their new single "Twenties" in lyric video form — check out the clip below. The track appears on the band's incoming new studio offering titled 'Impera,' which drops on March 11th through Loma Vista Records (pre-order).
Tonight, March 3rd will mark the last showing on Ghost's co-headlining U.S. run with Volbeat, and featuring Twin Temple as opening support. The trek ends in Anaheim, CA at the Honda Center — get tickets here.
The aforementioned outing saw Ghost performing fresh songs "Kaisarion," "Hunter's Moon" and their cover of Metallica's "Enter Sandman," plus fan-favorites like "From the Pinnacle to the Pit," "Year Zero," "Square Hammer" and more.
Stream:



'Impera' track listing:
1. "Imperium" 1:40
2. "Kaisarion" 5:02
3. "Spillways" 3:16
4. "Call Me Little Sunshine" 4:44
5. "Hunter's Moon" 3:17
6. "Watcher in the Sky" 4:58
7. "Dominion" 1:22
8. "Twenties" 3:46
9. "Darkness at the Heart of My Love" 4:58
10. "Grift Wood" 5:16
11. "Bite of Passage" 0:31
12. "Respite on the Spital Fields" 6:42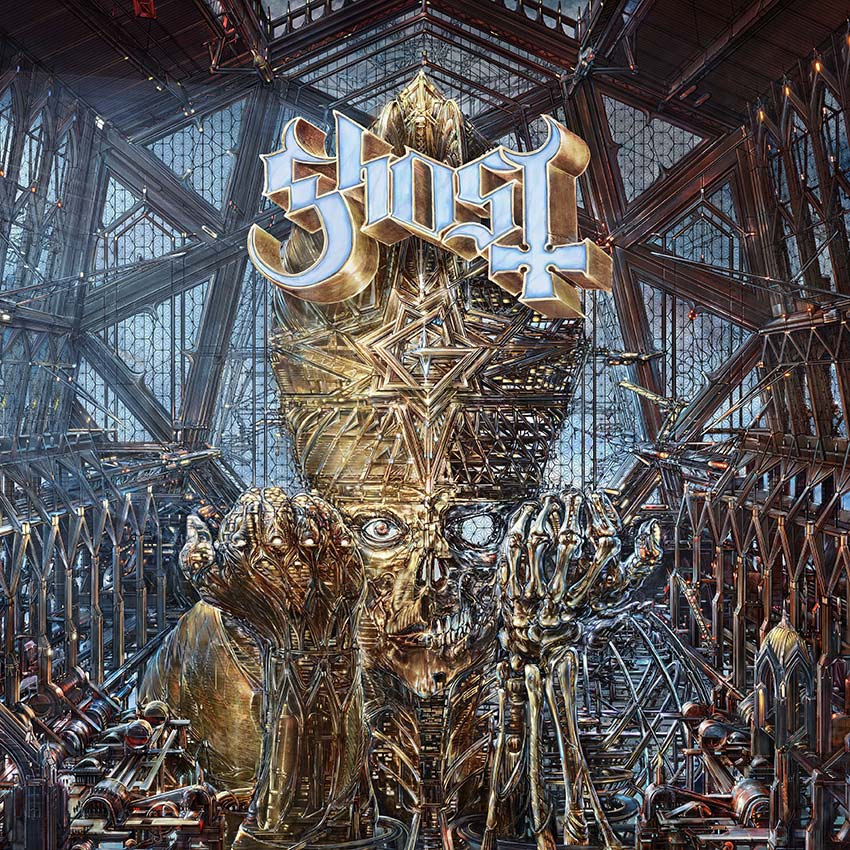 Also Check Out: Meshuggah release "The Abysmal Eye" music video