Swedish metal powerhouse Meshuggah have shared an official music video (watch below) for their previously released fresh single titled "The Abysmal Eye," which appears on the band's new album dubbed 'Immutable' (marking the follow-up to 2016's 'The Violent Sleep of Reason'), which comes out on April 1st via Atomic Fire Records (pre-order).
The clip reveal states, "The video gives us a glimpse into a mythical and emotionally charged journey through a brutal, uninhabitable desert wasteland in an arthouse blockbuster, starring malevolent forces and brutal powers. Exciting experimental elements, otherworldly scenes, bodies flying through the air, humanoids turning into dust… A dazzling adventure, MESHUGGAH leads viewers deep into the surreal realm of "The Abysmal Eye." The video was produced by Digital Thunderdome / IRWIN and directed by Scott Hansen."
ICYMI, Meshuggah postponed and rescheduled their 2022 U.S. tour dates with Torche, see the new dates below.
Stream:



Meshuggah live:
09/16 – Worcester, MA @ Palladium [TIX]
09/17 – Philadelphia, PA @ Franklin Music Hall
09/18 – New York, NY @ Hammerstein Ballroom [TIX]
09/20 – Silver Springs, MD @ The Fillmore [TIX]
09/24 – Cleveland, OH @ Agora Theatre [TIX]
09/25 – Columbus, OH @ Express Live [TIX]
09/27 – Pittsburgh, PA @ Stage AE [TIX]
09/28 – Detroit, MI @ Royal Oak Theatre [TIX]
09/29 – Chicago, IL @ Radius [TIX]
09/30 – Minneapolis, MN @ Myth Live
10/02 – Denver, CO @ Fillmore Auditorium [TIX]
10/04 – San Francisco, CA @ The Warfield Theatre [TIX]
10/08 – Riverside, CA @ Riverside Municipal Auditorium [TIX]
10/09 – Los Angeles, CA @ Hollywood Palladium [TIX]
10/10 – Tempe, AZ @ Marquee Theatre [TIX]
10/12 – Dallas, TX @ The Factory in Deep Ellum [TIX]
10/13 – Houston, TX @ Warehouse Live [TIX]
10/15 – Orlando, FL @ Hard Rock Live [TIX]
10/16 – Atlanta, GA @ Buckhead Theatre [TIX]
'Immutable' track listing:
1. Broken Cog
2. The Abysmal Eye
3. Light The Shortening Fuse
4. Phantoms
5. Ligature Marks
6. God He Sees In Mirrors
7. They Move Below
8. Kaleidoscope
9. Black Cathedral
10. I Am That Thirst
11. The Faultless
2. Armies Of The Preposterous
13. Past Tense
Meshuggah lineup:
Jens Kidman – vocals
Mårten Hagström – guitars
Dick Lövgren – bass
Fredrik Thordendal – guitars
Tomas Haake – drums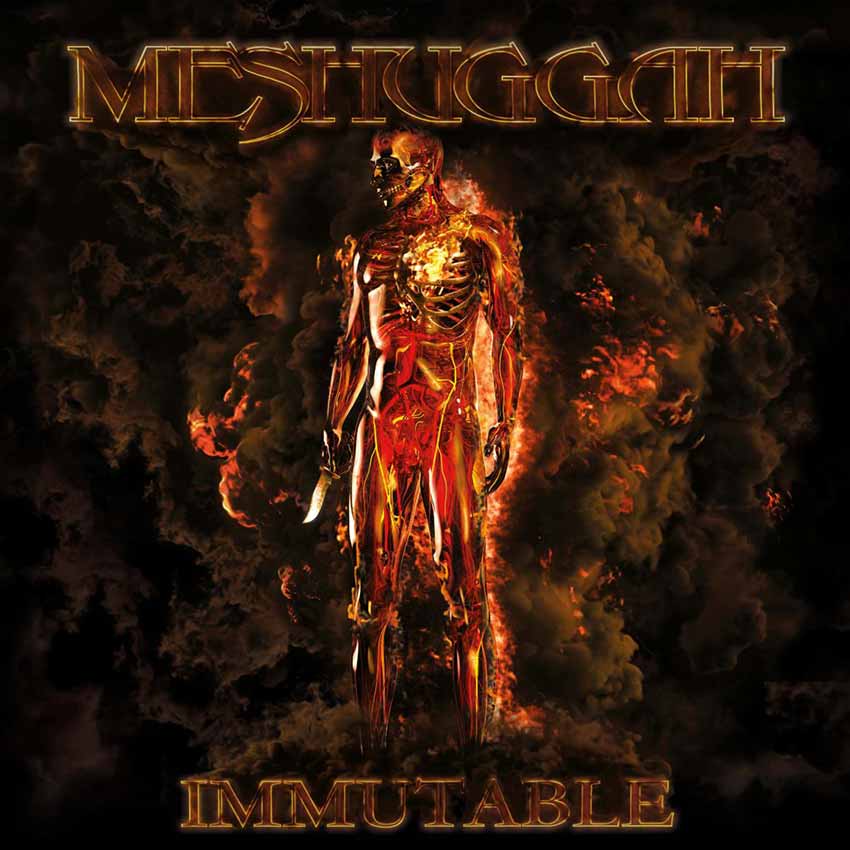 Also Check Out: Týr share new live video, "Hold the Heathen Hammer High"