Stoner rockers Ghost:Hello have released their cover of the Toadies classic song "Tyler" via Sleeping Village Reviews. The song is from their upcoming split with Night Goat which will be released on December 1st via Interstellar Smoke Records.
Listen to the song: [LINK]
Pre-order the split: [LINK]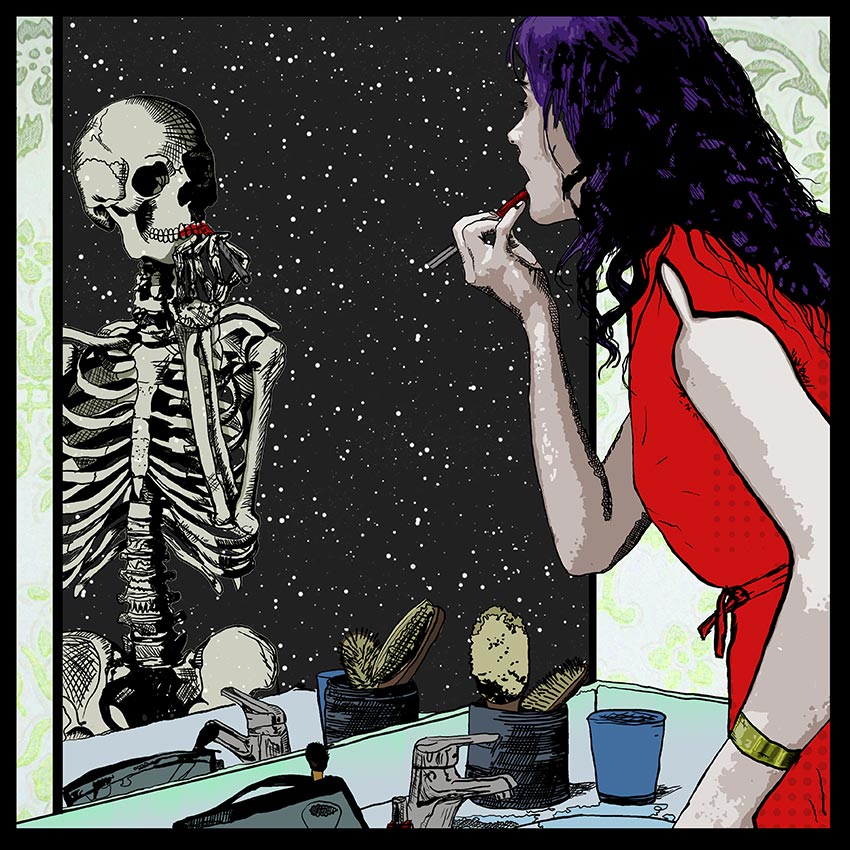 About Ghost:Hello
Ghost:Hello is a synthed up stoner rock family affair from Northeast Ohio. Made up of husband/wife duo Nina Skok and Will Jennings and their longtime friend Pat Delagrange, the all three have been playing in DIY bands for decades. (Recordings to date feature former drummer Joe Kidd.) Bringing in all sorts of unorthodox elements into their fuzz rock assault, this three piece counterbalances stoner sludge with trip hop grooves.
Following the release of their fall 2019 record The Sound of Color in Space, it seems like Ghost:Hello are set to take on bold new vistas. Having played around the Midwest since 2013, the local crowd is hungry for what they are about to deliver. A band who are no stranger to hard work, and who constantly push to innovate, Ghost:Hello are a breath of fresh air in a crowded scene!
Connect on Facebook: https://www.facebook.com/Ghosthello
Press release courtesy of Dewar PR