Share the post "'Heavy Psych Sounds California' 2022 announces first bands"
Heavy Psych Sounds' 'HPS Fest California' festival is set to take place from May 28-29th, 2022 in Los Angeles and San Francisco. Organizers have revealed the first names confirmed to play next year's gathering — see the list of bands below.
HPS Records comment, "We're so excited to present HPS Fest California 2022 and so happy to be back on two great markets as L.A. and San Francisco! This year the lineup will be bigger, fatter and better than ever. Looking forward to seeing you there!"
A presser adds, "US heavy psych legends Dead Meadow will headline both events hand in hand with weed metal icons and recent HPS signees Bongzilla. Joining them will be West Coast stoner rock pillars Nebula and Danava, L.A. prolific sludge unit -(16)-, as well as HPS bands High Reeper and Hippie Death Cult. The festival will take place over the Memorial Day weekend as an indoor event at 1720 Club in Los Angeles, and as an open-air event at Thee Parkside venue in San Francisco."
Here's the current roster for 'HPS Fest California':
Dead Meadow
Bongzilla
Nebula
Danava
-(16)-
High Reeper
Hippie Death Cult
+ more bands TBA
Get tickets for LA here and SF here.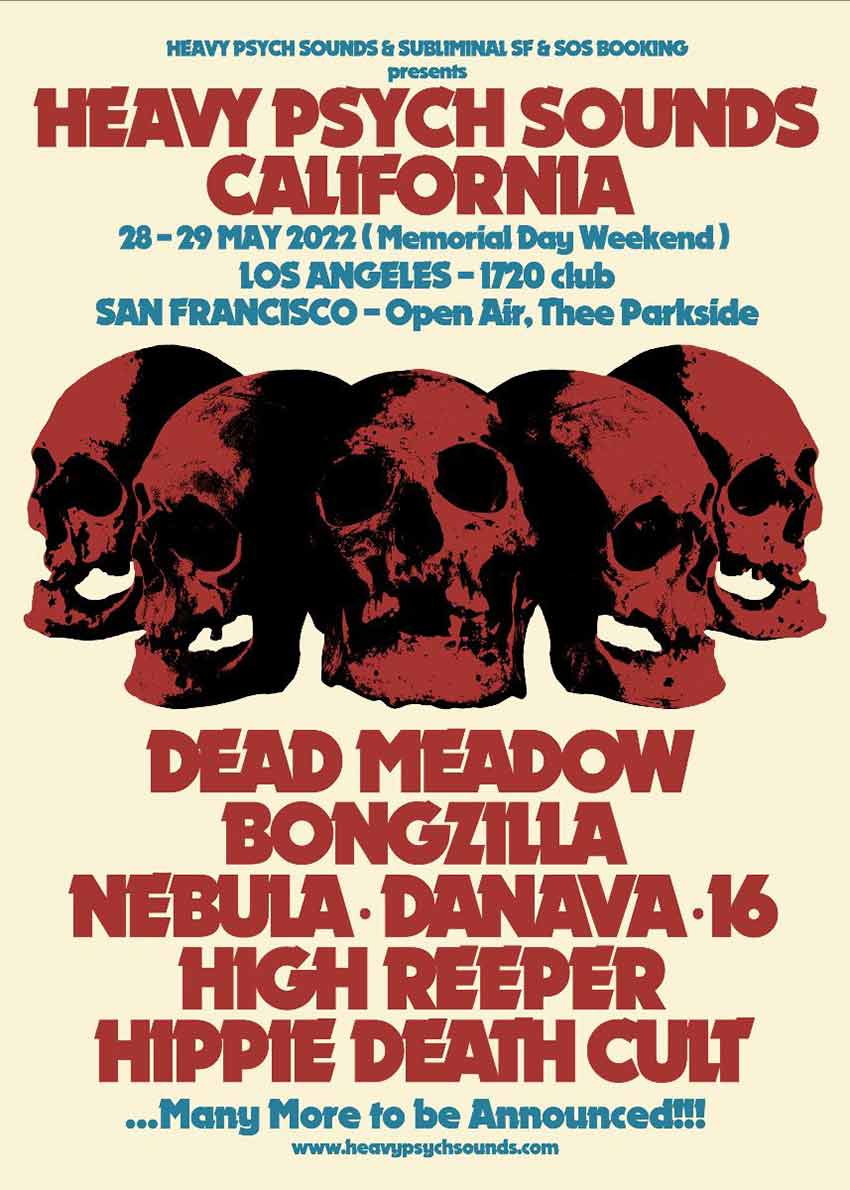 Also Check Out: Between The Buried And Me announce 2022 North American tour w/ Car Bomb