Share the post "Gaerea to premiere 'Live at Arda Recordings' concert stream"
Cathartic black metal act Gaerea have announced the worldwide premiere of their 'Live at Arda Recordings' concert stream for this Friday, December 17th.
Here's more info from today's announcement, "This intimate and devastating performance was recorded in the autumn of 2020 and showcases the Vortex Wanderers performing 'Limbo' in its entirety from start to finish. The set will premiere this Friday, December [17] @ 4:00 P.M. EST and will be on demand for a limited time only! Set reminders and buy your tickets HERE."
They add, "Earlier this year, the band also streamed their unique and stunning "Bronze Hall" performance via Knotfest's "Pulse of the Maggots 2×21" online festival. The band's set from the festival has recently been named one of the Best Streaming Performances of 2021 by Knotfest.com. The performance is available to view HERE [embedded below].
Gaerea's new album 'Limbo' is out now and can be streamed, downloaded, and ordered at this location.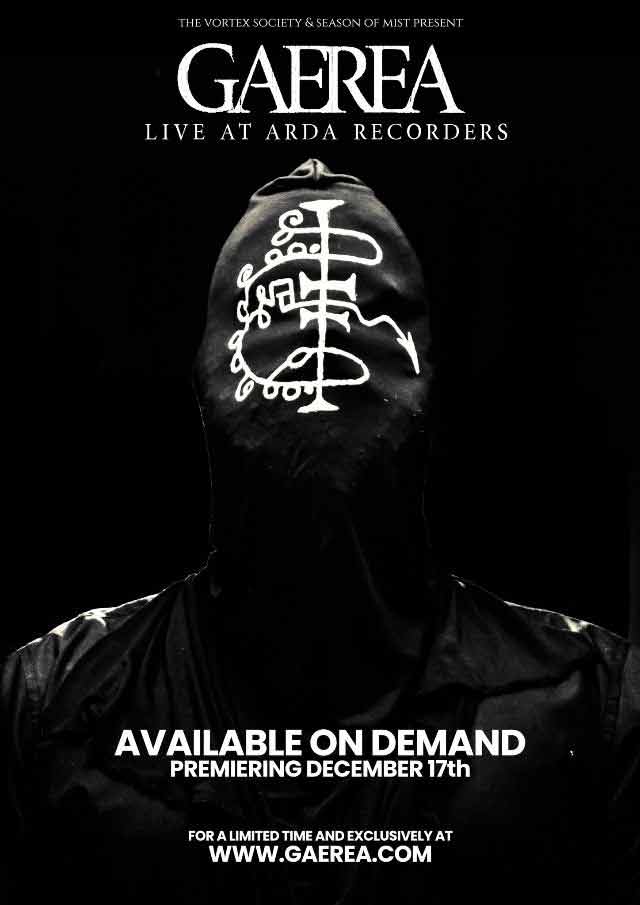 Also Check Out: nothing,nowhere. announces 2022 North American tour dates