Toronto's ITUS unleashes their next single 'The Chaplain' off their debut recording "Primordial" due out March 13th. The EP is the first of two that will culminate into a full-length album.
'The Chaplain' can be heard via its premiere on CVLTNation HERE [and below].


The band adds:
"'The Chaplain' is definitely a weird one. We didn't really know what to do for the final song on the EP so we decided to go up north to Brandon's cottage, jam for the weekend and see what we came up with. The entire rhythm section of the song was hashed out with a click track. We built up the whole song around one riff, adding many more layers and effects. We really wanted to close the album with a hard-hitting, droning doom song. The lyrics are directly inspired by stories from Warhammer 40k, a popular fantasy war game. It follows the tale of a space-marine soldier, who finds a portal in space which completely corrupts him, and he emerges from that portal as a plague on humanity.
The EP's songs focus around aggressive, dark and primal concepts and embrace the death metal roots of the duo. They explain their goals for the release's reception:
"We think that this EP will manage to ensnare those who are into heavier music, as well as attract other listeners who may not be so into death metal and related genres. The clean vocals and bright lead guitars really lighten up the darker, heavier passages of the songs. Reinier's aggressive, chortling screams and yelling portrays an unhinged, brooding darkness, sure to keep listeners on the edge of their seats."
Fans of Electric Wizard, Sleep and Left Behind are sure to enjoy the doomy and stoner rock rumbles of ITUS and their debut "Primordial".
EP Pre-order on Bandcamp.
Videos:
'Primordial' here.
'This Can't Be' here.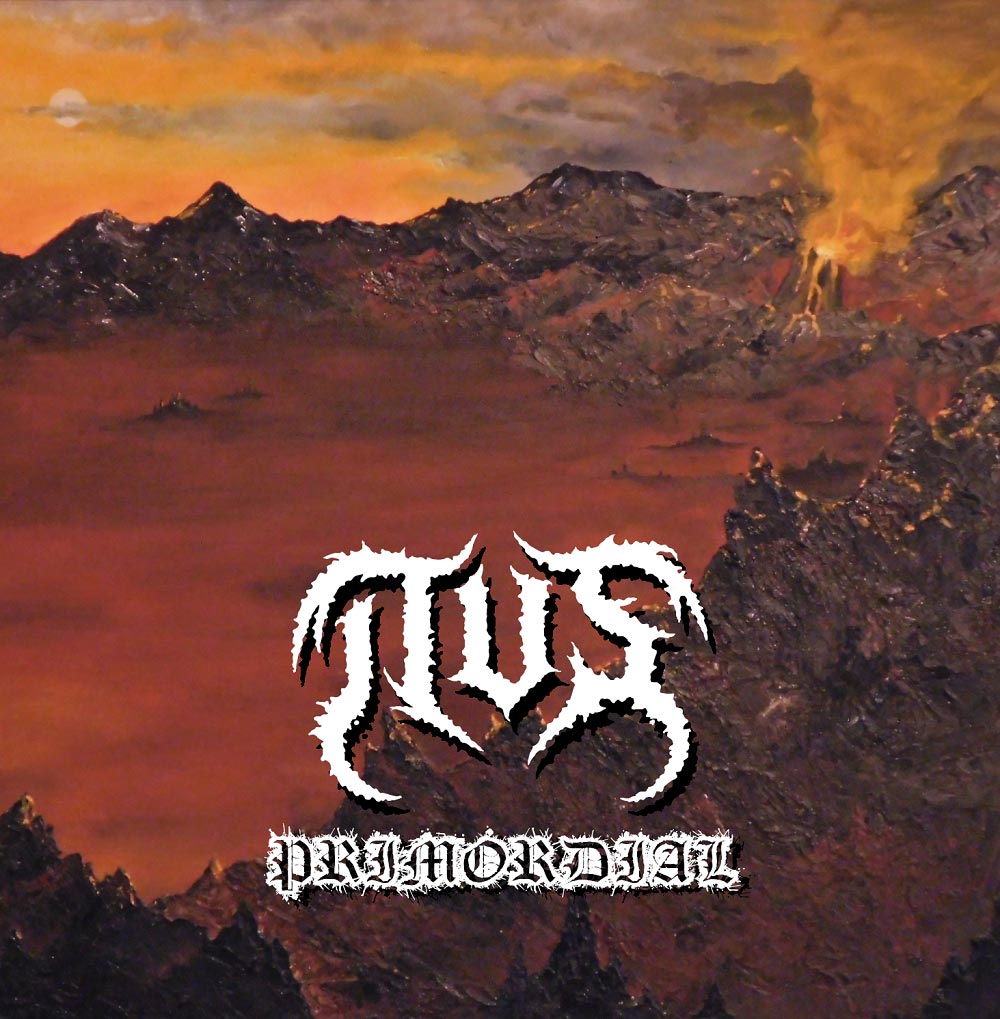 Track Listing:
1. Cloud Reader (3:17)
2. Question Everything (4:16)
3. Primordial (4:13)
4. This Can't Be (4:19)
5. The Chaplain (5:43)
EP Length: 21:50
Top photo by Justin Ryan Lawrence
Press release courtesy of Asher Media Relations